2 injured on trike motorcycle on 98 in Carlton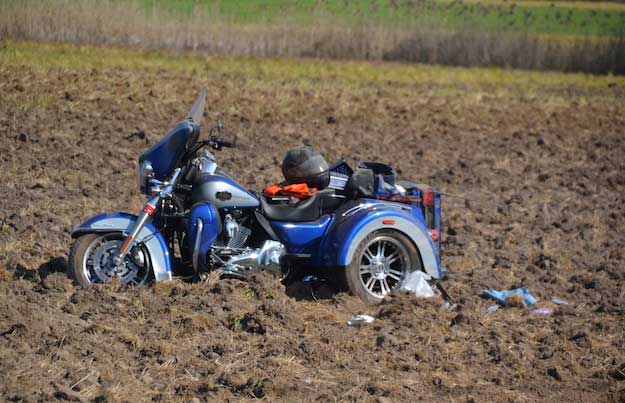 Photo by Tom Rivers
CARLTON – The driver and passenger on this trike motorcycle both appeared to had internal injuries after the driver lost control of trike and it left the roadway on Route 98, coming to rest in a farmfield just after 4 p.m. today.
Deputies on the scene said the two people didn't appear to have life-threatening injuries. They were taken by COVA ambulance to Strong Memorial Hospital in Rochester.
The accident was in Carlton, just south of Baker Road. Route 98 was closed to traffic for about a half hour from Route 104 to near Baker Road.
No additional information is available.