2 injured in car accident in Carlton by Rush's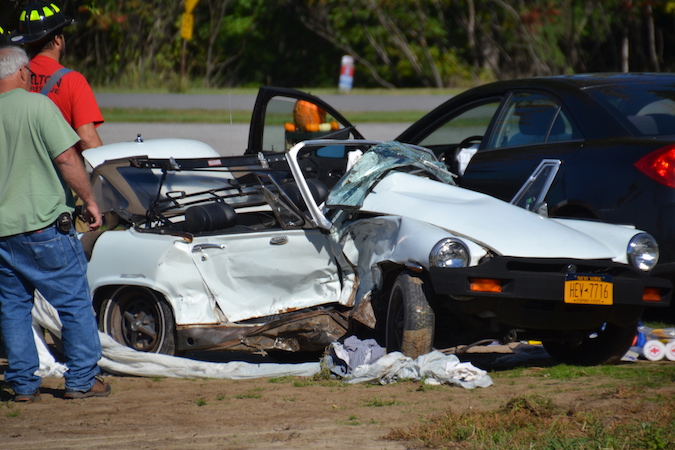 Photo by Tom Rivers
CARLTON – The driver of this white car, a 1976 MG Midget, was seriously injured at about 10:30 this morning and was taken by Mercy Flight helicopter to Strong Memorial Hospital in Rochester.
Deputies say the driver was headed north on Eagle Harbor Road, just past the Carlton town line, when he attempted to turn left to go to Rush's Farm Market.  Although the driver's injuries are serious, deputies on the scene didn't believe they were life threatening.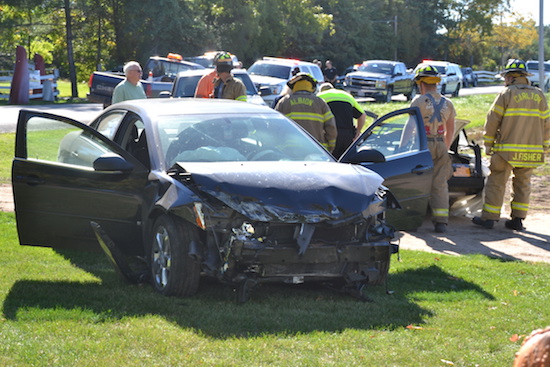 This vehicle, a Pontiac G6, was headed south and collided with the MG. The driver of this vehicle was OK, but a passenger complained of minor injuries and was taken by Medina Fire Department's ambulance to Memorial Memorial Hospital.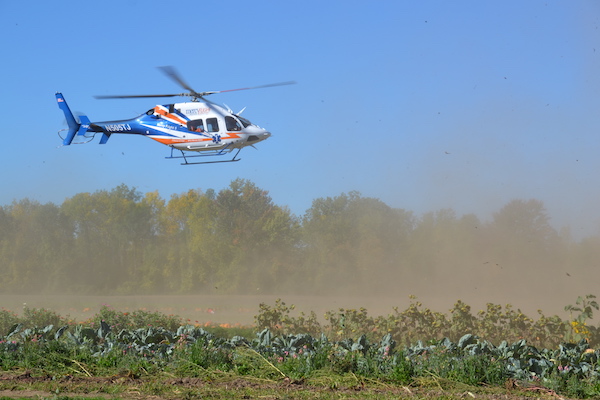 Firefighters set up a landing area by Rush's Farm Market for Mercy Flight.