2 injured in 3-car crash on 104 in Ridgeway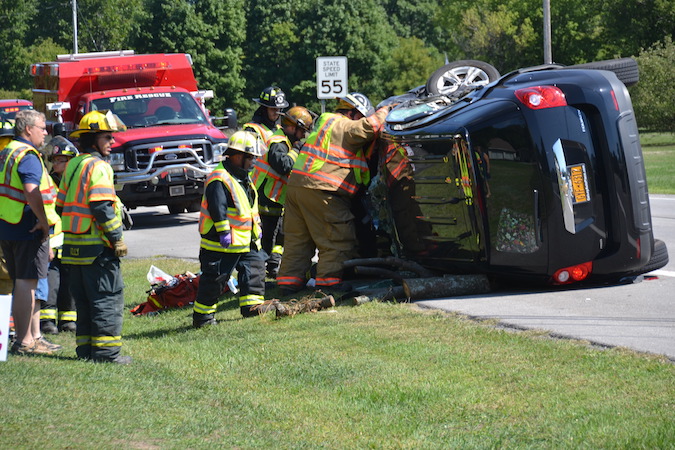 RIDGEWAY – Two people were taken by ambulance to hospitals following an accident with three vehicles this afternoon on Route 104, between Knowlesville and Culvert roads. The top photo shows firefighters working to cut the battery after the driver had been removed from the vehicle.
The driver was eastbound on 104 and turned to go into the driveway at a house where a bride and her bridesmaids were getting ready. The driver pulled in front on a pickup headed westbound, according to an Orleans County sheriff's deputy.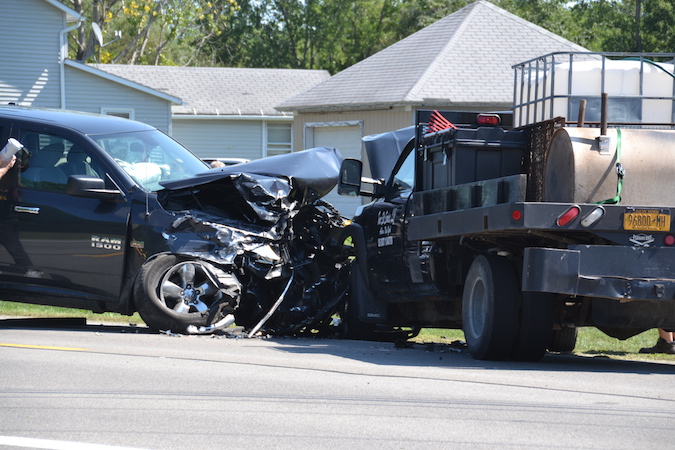 These trucks collided after the driver of the pickup truck at left attempted to avoid a vehicle that crossed into the westbound lane suddenly at 1:15 p.m. A passenger in the vehicle at left was taken by ambulance. A deputy at the scene said none of the injuries were serious.