2 historic Albion churches get a fresh coat of paint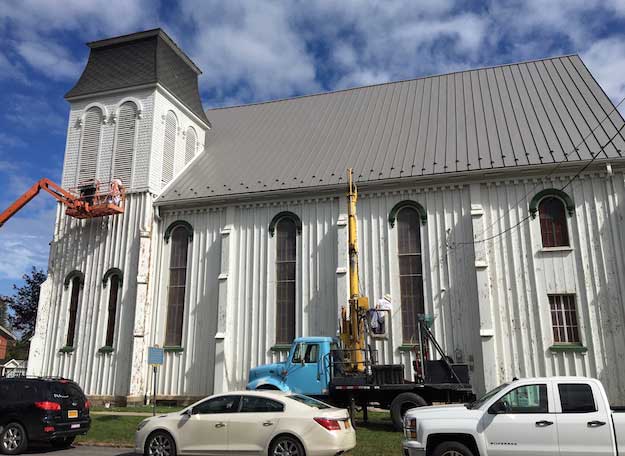 Photos by Tom Rivers
ALBION – Two historic churches in Albion's Courthouse Square are getting a boost in their appearance. Panek Coatings scraped paint today on the Albion Free Methodist Church, a building that was constructed in 1860 and is the first church in the denomination.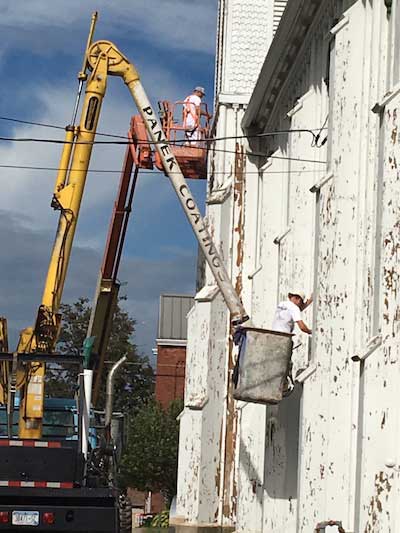 Panek scrapes off loose paint to get the church ready for a fresh coat of white paint.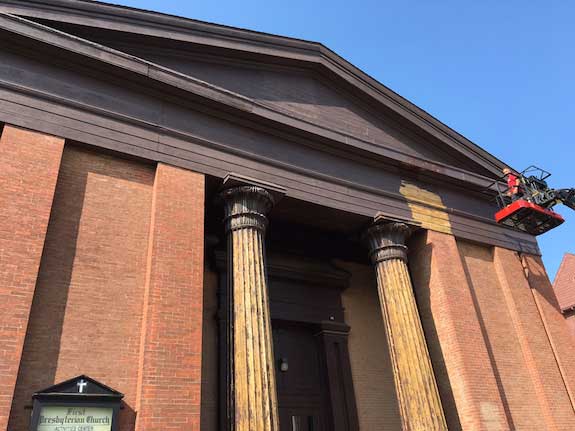 Jim Babcock also has been working on the fellowship hall at the First Presbyterian Church of Albion. The fellowship hall originally served as the church sanctuary from 1845 to 1874, until the Medina sandstone edifice was finished in 1874.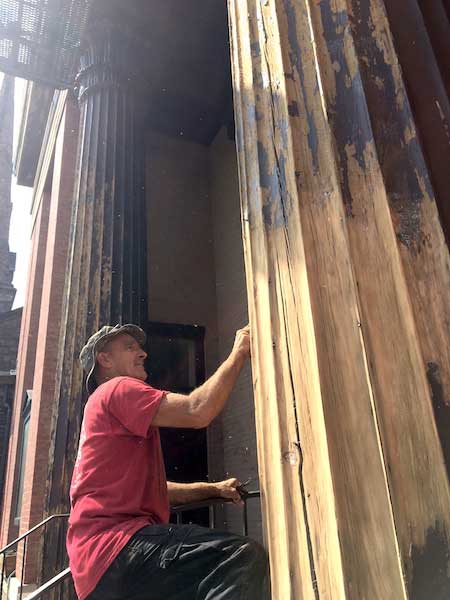 Jim Babcock scrapes off several coats of paint from one of the columns on the building, which was constructed in a Greek Revival style.