2 have minor injuries after accident with dump truck in Murray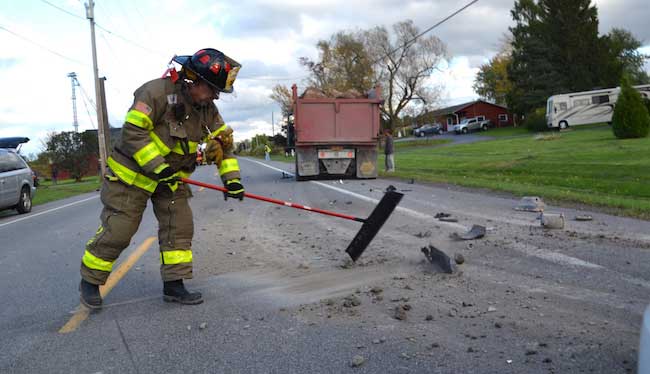 Photos by Tom Rivers
MURRAY – John Totter, a Holley firefighter, sweeps up some of the debris from an accident this afternoon on Route 31 at the Hindsburg Road intersection.
Two people in a car have minor injuries after an accident that occurred at about 4:30 p.m. The two people were traveling eastbound on Route 31 when an initial investigation shows a dump truck pulled into the intersection at Hindsburg Road, an Orleans County Sheriff's deputy at the scene said. The dump truck was on south side of Route 31 when it entered the intersection.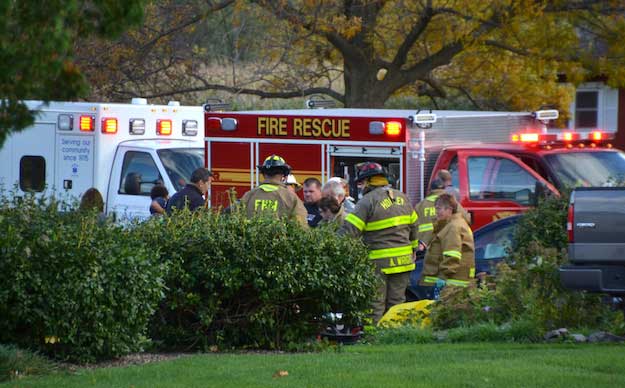 Firefighters from Holley and Fancher-Hulberton-Murray, as well as personnel from Monroe Ambulance check on the two people with minor injuries. Their vehicle came to a stop in a resident's front yard. The accident closed a section of Route 31. The accident is under investigation by the Sheriff's Office.