2 from Orleans Sheriff's Office complete firearms instructor class at Niagara academy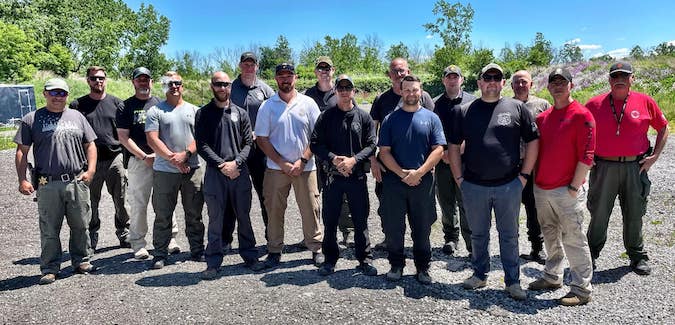 Photo provided by Orleans County Sheriff's Office
Two members of the Orleans County Sheriff's Office – Investigator Devin Pahuta and Deputy Jeff Ashbery – have completed a firearms instructor course at the Niagara County Law Enforcement Academy.
The course is an extensive and rigorous program for 80 hours over two weeks, Sheriff Chris Bourke said.
The course provides students with the knowledge and skills required to instruct police and peace officers in the use of firearms in law enforcement. Deputy Ashbery is also a field training officer and general topics instructor. Investigator Pahuta also is a general topics instructor and evidence room technician.
Bourke said he and Undersheriff Jeff Gifaldi remain committed to the training and development of Sheriff's Office personnel.