2 dogwood trees planted in front of former Swan Library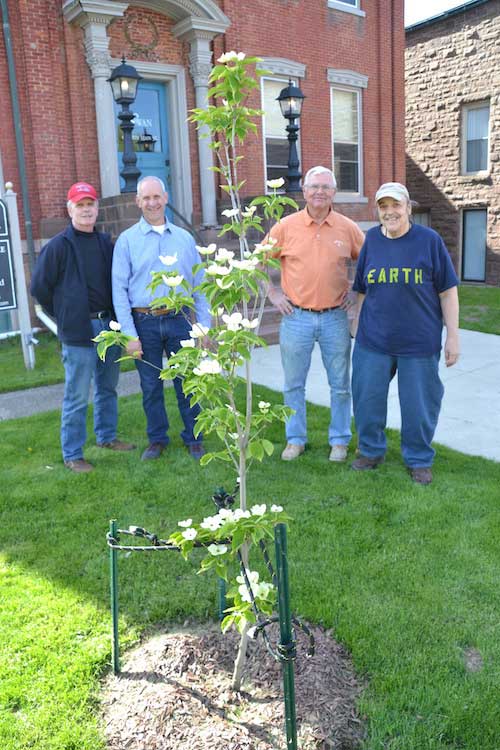 Photo by Tom Rivers
ALBION – Two flowering dogwoods were recently planted on the front lawn of the former Swan Library, at 4 North Main St.
The Albion Betterment Committee and the Orleans County Historical Association split the costs for the new trees. The site used to have a tall pine tree, but that was removed last year because the tree's roots were pushing out the stone retaining wall.
Pictured include, from left: Gary Kent, director for the Betterment Committee; Chad Fabry, owner of the former Swan; Gary Derwick, director for the Betterment Committee; and Al Capurso, president for the Historical Association.
The Betterment Committee has had many dogwood trees planted along Main Street and in other prominent parts of Albion in recent years.