2 Albion high schoolers sing in virtual Carnegie concert
Leah Kania, Hannah Brewer qualify for international competition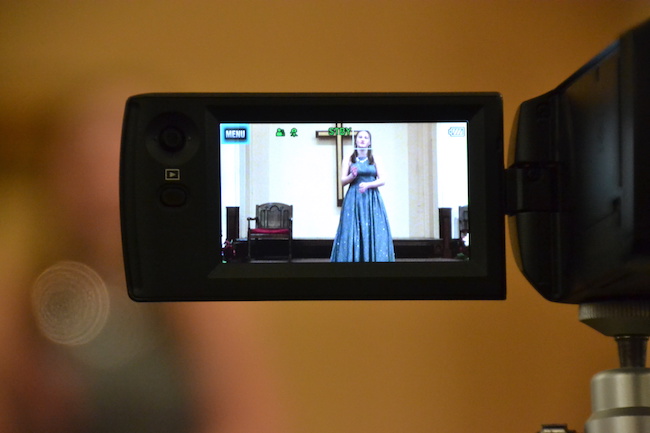 Photos by Tom Rivers
ALBION – Leah Kania, a junior at Albion, is recorded on Saturday singing "Ständchen" in German by Schubert.
Leah and her classmate Hannah Brewer both qualified to perform at Carnegie Hall for the Crescendo International Competition. Leah also qualified a year ago and was able to sing at Carnegie in New York City.
An in-person event isn't allowed right now, but the Crescendo International Competition will be doing a virtual concert featuring the singers with the hope they can come to Carnegie for an in-person concert later this year.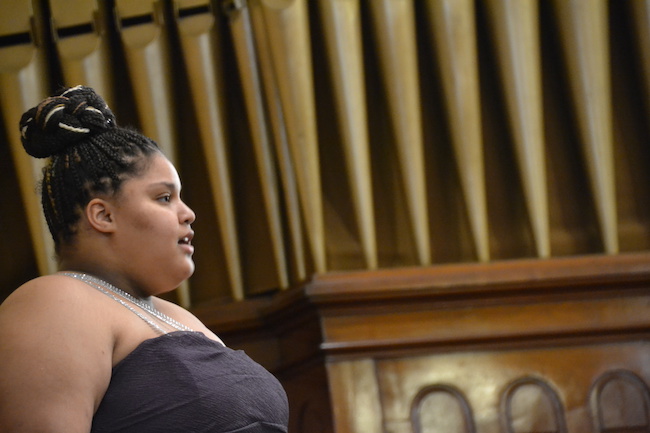 Hannah Brewer, a senior at Albion, sings "Nymphs and Shepherds" by Henry Purcell. Hannah and Leah did their recordings at the First Baptist Church in Albion on Saturday, a sanctuary with ideal acoustics.
They are both voice students of Wendy Williams, who runs the Sound Foundations Voice Studio in Batavia.
Hannah plans to be a music education major this fall when she starts college.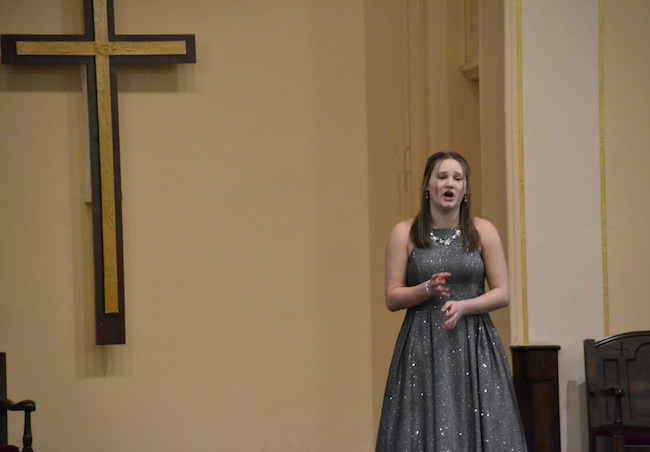 Leah Kania sings for her video of top performers in the Crescendo International Competition. Leah and Hannah submitted online auditions last month. There was more pressure for the audition, Leah said.
"This is just for fun," she said about Saturday's recording, which she did in one take.
The competition is for rising stars in classical music. Williams said about 5,000 singers auditioned with instrumentalists (piano, strings and winds), vocalists, duets and ensembles – with division from ages 5-22. Kania and Brewer are in the intermediate category, ages 15 to 18.
"It's an enormous deal," said Wendy Williams, their voice teacher. "I'm insanely proud of them."
Kania and Brewer are both mezzo-sopranos.
Williams has three other students who also qualified for the competition: Erin Hess, a mezzo-soprano from Alexander; Murphy McDermott, a soprano from Appleton; and Liam Crawford, a baritone from Alexander.
Williams praised the students for their hard work and discipline in preparing for the competition.
"These kids have an internal drive," she said. "I want them to discover how far they can take it."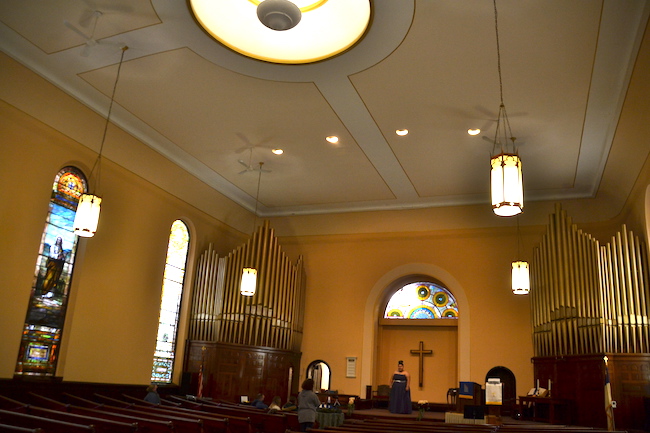 Hannah Brewer performs in the sanctuary at the First Baptist Church. Hannah sang a Baroque style song in English. She has sung songs in German and Italian in preparing for the competition.
"There are so many different languages," she said.
She said she is grateful to have the event, which motivated her with her singing, especially after last year's spring musical was cancelled.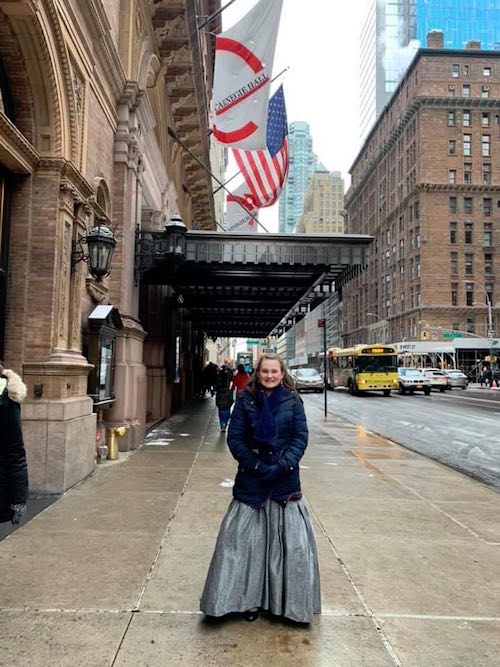 Photo courtesy of Meghan Kania: Leah Kania is pictured outside Carnegie Hall in NYC last year for the Crescendo International Competition. She hopes the venue reopens for the event later this year.