2 Albion girls softball teams play for championship on Saturday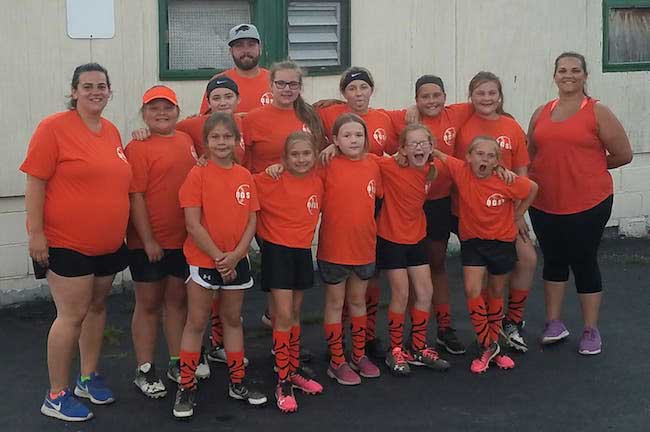 Provided photos
ALBION – The Orleans Girls Softball League will conclude its season on Saturday with the championship game at the Albion school field. The game starts at 11 a.m. and features Waters Auto Body versus ECG. The six-team league is open to girls ages 7 to 13.
The team sponsored by Waters Auto Body is pictured at top and is led by coaches Tiffany Burgio, Jessica Burgio, Andrew Viza and Amanda Shoemaker. Players include Lilly Eggleston, Katelynn Viza, Brianna Hill, Mackenzie Robinson, Loralei Gailie, Melia Prince, Ashlynn Hill, Paige Newton, Kenadi Howerton, Cadence Hill, Sophia Albanese, Alissa Farnsworth, Anna Gillette and Emma Foote.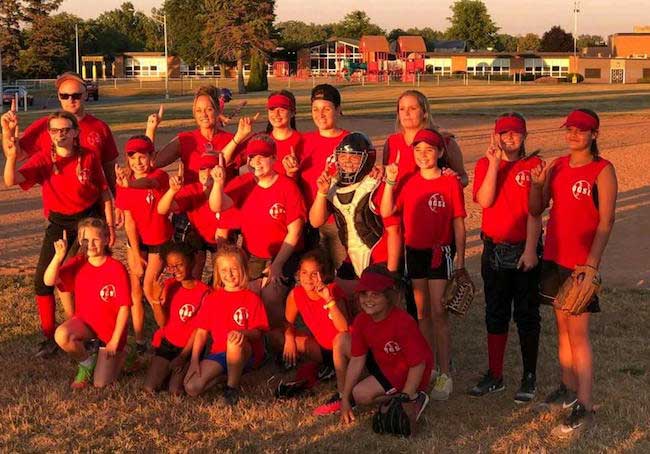 The team sponsored by ECG is coached by Ashlee Salisbury and Jennifer Viza. Players include Kiera Sidari, Jillian LeBaron, Semaj Miller, Reagan Flor, Isabella Dhondt, McKinley Knight, Adeline Conley, Taylor LeFrois, Julia Knight, Anna Zaczek, Madison LeBaron, Cassie Brown, Reese Conley, Maia Pate and Adysyn Stirk.
The final standings before playoffs included Dollingers, 8-1; Waters, 7-2; St. Mary's, 5-4; RS Automation, 3-6; ECG, 3-5-1; and Holley, 0-8-1.
After the championship game, the league will have its All-Star game.