19-year-old Albion man killed in Genesee accident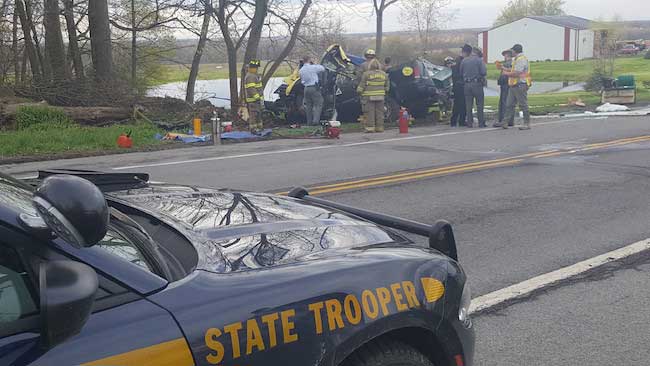 Photo from State Police
ALABAMA – A 19-year-old from Albion was killed in a one-vehicle accident today in the Town of Alabama, the State Police reported.
Troopers responded at 5:10 p.m. to a 2006 Ford F250 that struck a tree on State Route 77 in the Town of Alabama.  The operator, Joseph Manley of Albion, was traveling northbound on Route 77 and crossed the southbound lane and struck a tree on the west side of the roadway.
Genesee County Coroner, Jeffrey McIntire, responded and pronounced Manley deceased.
The cause of this collision is still under investigation, State Police said.