1,500 lose power in Kendall after utility poles snapped by wind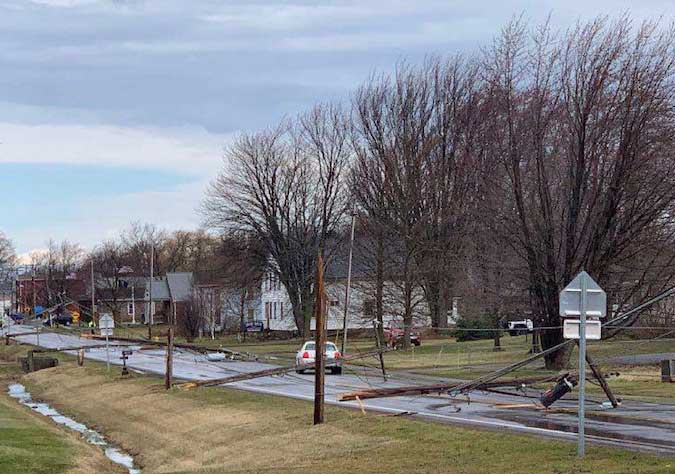 Provided photos
KENDALL – The powerful wind gusts snapped a series of utility poles on Kendall Road this afternoon at about 1 p.m., knocking out electricity for about 1,500 National Grid customers. This is near the Kendall Elementary School.
The power company said 1,490 customers were without electricity after the poles were snapped. The outage was down to 983 at 3:30 p.m.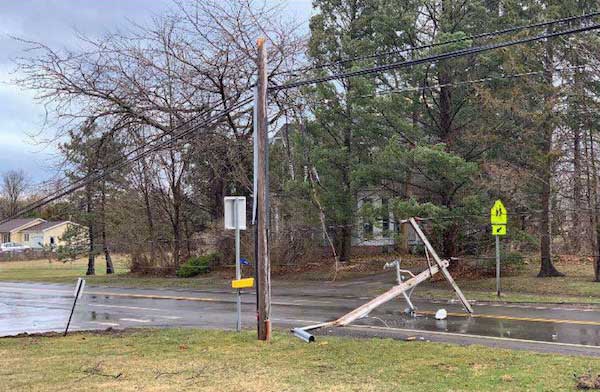 National Grid is estimating a full restoration at 4:30 p.m.