150 went to animal shelter on Dec. 25 to give animals 'some Christmas loving'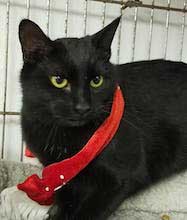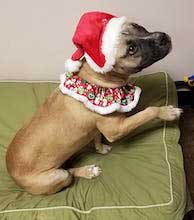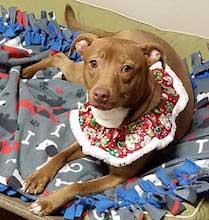 Photos courtesy of Joette McHugh: These photos show the three animals currently available for adoption at the Orleans County Animal Shelter, which is located at the intersection of routes 98 and 31A in the Town of Barre. These animals include, from left: Carmello, an 8-month-old cat; Gallie, a year-old boxer; and Maleea, a year-old female mixed breed.
BARRE – For the past 11 Christmases, Joette McHugh and her husband Bill have been going to the Orleans County Animal Shelter to give treats to cats and dogs and make sure they aren't alone on Christmas.
Mrs. McHugh is president of the Friends of the Orleans County Animal Shelter. She has welcomed the public to stop by the shelter on Christmas. The number of visitors has been on the increase, but Tuesday was a pleasant shock for the McHughs. They were joined by about 150 other people, some making special trips from Buffalo, Rochester and Batavia to stop by the shelter.
"We just ask that people give 10 minutes of their time to the pets to give them some Christmas loving," McHugh said today.
The shelter was scheduled to be open from 11 a.m. to 2 p.m. on Christmas. The McHughs stayed until 3:30 to accommodate the visitors, who lined Route 98 near the shelter.
Right now there are only two dogs and one cat available for adoption. McHugh said the Friends of the Orleans County Animal Shelter has developed an effective adoption program where the animals don't stay for very long before they are adopted out.
Many lost pets are also reunited with their owners through social media or through microchips. Those chips are about the size of a grain of rice and are imbedded near the shoulder blade of a dog or cat. A lost pet is scanned and the microchip reveals a unique number that identifies the pet's owner.
The county shelter adopted out about 100 animals this past year, McHugh said.
She appreciates the community's support of the animals, especially on Christmas when they donated toys, treats, food and money.
"They will be eating good for a while," McHugh said. "The donations were unbelievable."
That donations give the shelter a nice stockpile of supplies. The money also will go towards veterinary care for animals in 2019.