150 Medina students join in 'Make An Impact Day'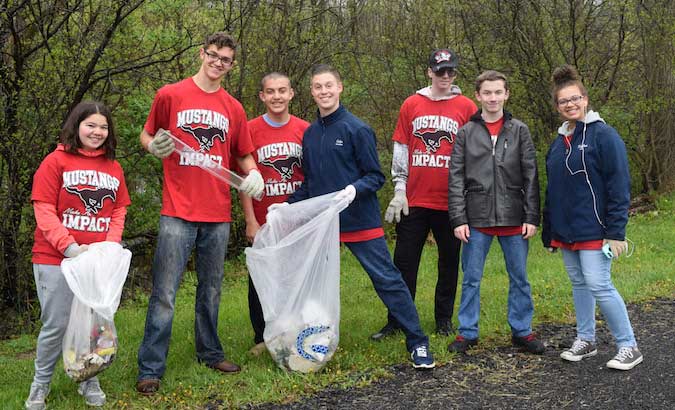 Photos courtesy of Medina Central School
MEDINA – About 150 Medina High School students and staff chose to do something good for their school and their community on their annual Make An Impact Day on Monday.
The teams spent half their day taking on service projects or beautifying their school. Medina School District had the afternoon off, but students volunteered their time instead of leaving.
The school has been participating in this event for several years. The rain kept many of the projects indoors, but there were some teams that were up for braving the elements and cleaning up local parks.