Holley students, Rotary do big cleanup effort along canal, village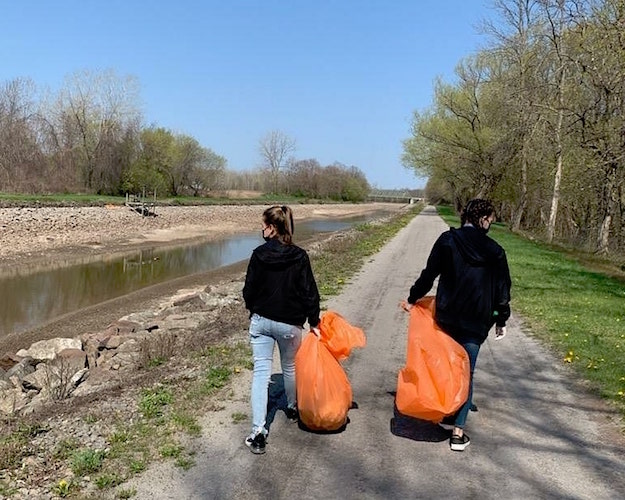 Photos courtesy of Samantha Zelent
HOLLEY – Lily Newman and Allison Merle, students in the Holley Interact Club, carry bags with trash along the Erie Canal towpath on Saturday during the Canal Clean Sweep event.
There were 68 volunteers for the project and they covered 9 miles of the canal towpath in the school district, and also picked up garbage and debris along all of the village streets.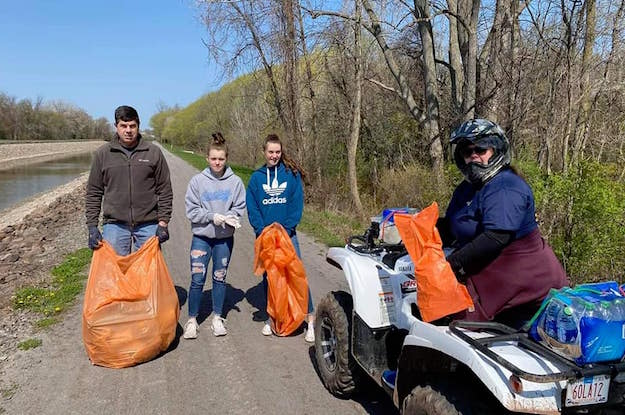 Holley Rotary Club member Jeff Martin, Interact students Grace McKeon and Sara Kingdollar, and Rotary member Krista Wiley worked together on a section of the towpath.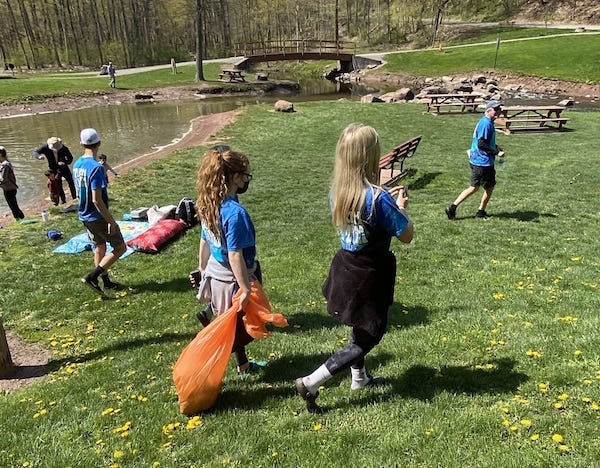 Two girls in front, Emma Brady and Samantha Bates, go trash-hunting in the park near the Holley Waterfalls.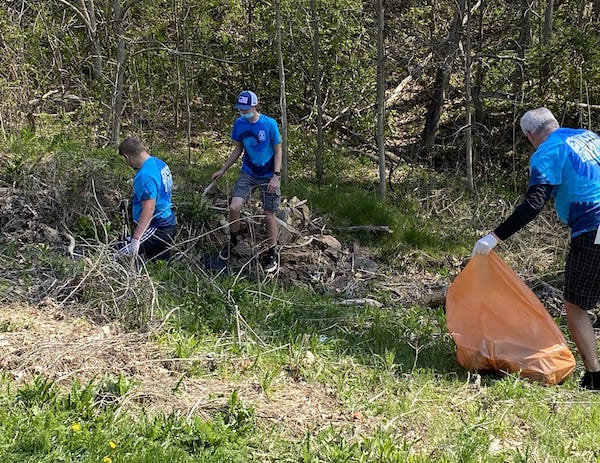 Interact students Thomas Dobri and Mason Neale team with Sal DeLuca and venture into a grassy area in search of trash. The volunteers filled about 20 bags with garbage.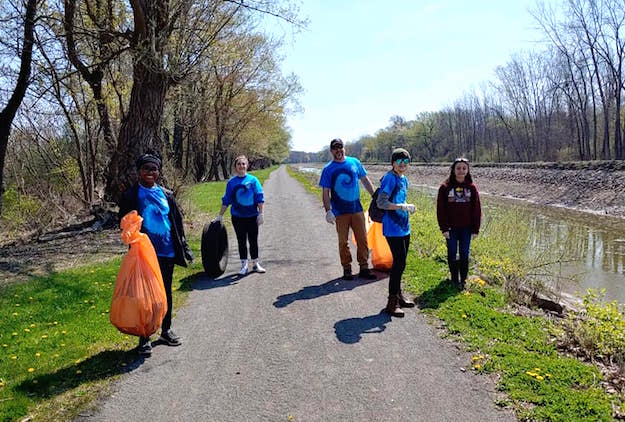 Breanna Girangaya, Libbie Pechora, volunteer chaperone David Weaver, Casey Onisk and Hayley Lipke teamed up on a section of the canal. Casey Onisk designed the shirts with an Earth Day theme.

The Holley Rotary Club and Interact Club hope to make the event an annual springtime tradition, said Zelent, a social worker in the junior-senior high school and co-advisor with Kelly Marzano, a chorus teacher at the school.