14-year-old girl gets deer while hunting with her mom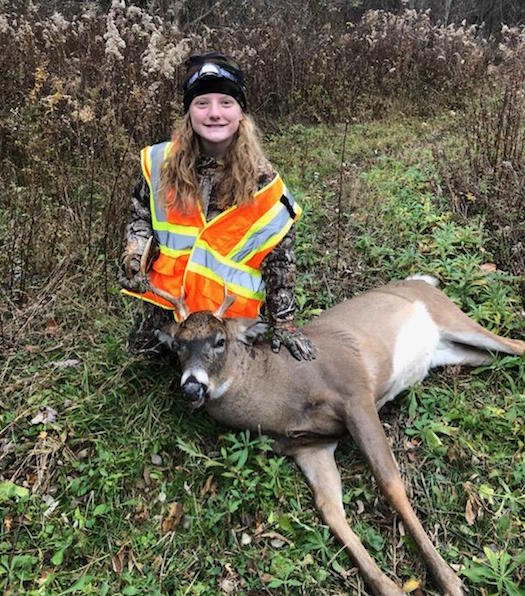 Photo courtesy of Jen Lilleby
MEDINA – Lyla Lilleby, 14, of Medina shot her first deer on opening day Saturday while hunting with mom, Jen Lilleby.
Lyla lives in Medina. She got the 6-point on Blackburn's farm on Fruit Avenue. This is Lyla's first year of hunting.
"She loves all outdoor sports including fishing with her grampa and is very competitive," her mother said.