14-year-old from Kendall and his mom both complete Sehgahunda trail marathon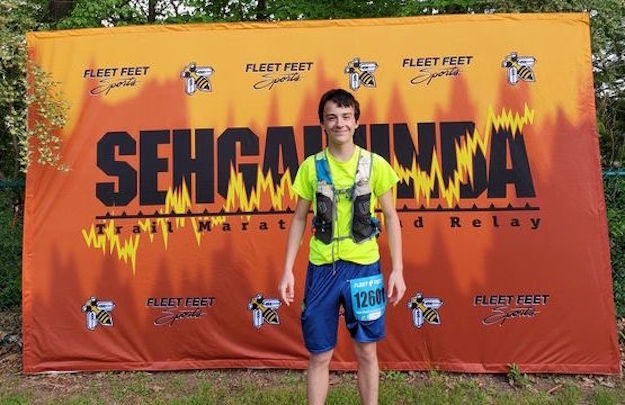 Photos courtesy of Brundage family
LETCHWORTH STATE PARK – Ben Brundage, 14, of Kendall was the youngest to finish a trail marathon, the Sehgahunda, on Saturday at Letchworth State Park. He was the only finisher in the 19 and under age group.
The Sehgahunda is considered one of the most difficult trail marathons in the east coast. It has over 3,000 feet of elevation change.
Participants have 8 hours to complete the course which is 26.3 miles, an extra tenth of a mile on a traditional marathon course.
Ben, a Kendall ninth-grader, beat the cutoff, finishing in 7 hours, 46 minutes and 47 seconds.
His mother, Sarah Brundage, also finished the challenging course in 7:48:37. It was the third time Mrs. Brundage, 38, has completed the Sehgahunda.
"Ben wanted to run a marathon before graduating high school," Mrs. Brundage said. "He chose this one because my husband Dan and I have run it before and he knew it would challenge him."
Ben trained for the race by running 420 miles in the past 4 ½ months. He also ran cross country for Kendall in the fall, and is on Kendall's track team, running the distance events – the 1 and 2 mile.