14 displaced by fire in Albion which spread next door
3 firefighters taken by ambulance to be checked for exhaustion
ALBION – The fire at 215 East State St. this morning spread next door, resulting in 14 people being displaced – 7 adults and 7 children.
The Red Cross is assisting those people in temporary shelter.
The houses at 215 and 217 East State are interconnected. Everyone was able to safely get outside.
Three firefighters were taken by ambulance to United Memorial Medical Center in Batavia as a precaution to be checked for exhaustion.
Fire investigators are on the scene. No official cause of the fire has been released.
The fire spread fast with dark smoke and flames shooting out the side windows when firefighters arrived on scene, said James Peruzzini, deputy chief for the Albion Fire Department.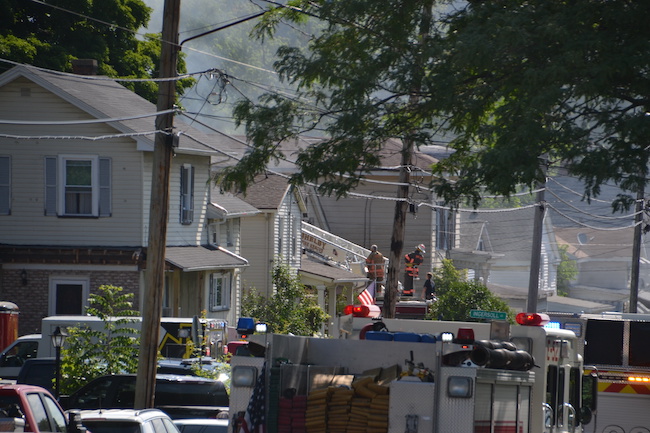 East State Street is closed to traffic from Ingersoll and McKinistry Street.