14 artists in GO Art!'s opening exhibit in Albion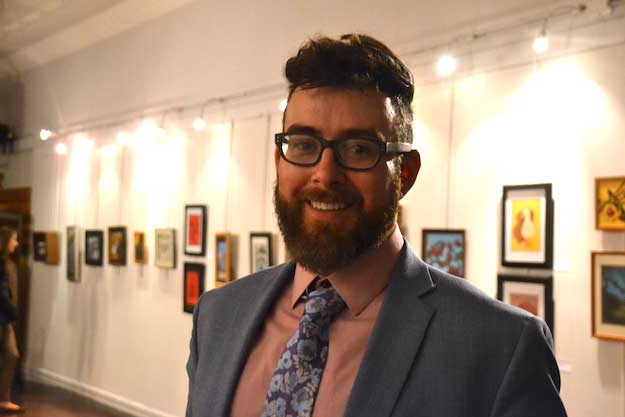 Photos by Tom Rivers
ALBION – Gregory Hallock, GO Art! executive director, is pictured Friday evening during the opening reception for a new gallery in downtown Albion.
There are 14 artists and 35 pieces featured in the group exhibit of Orleans County artists. The Salih Studio is serving as the exhibit space at 24 East Bank St.
Hallock said GO Art! formed in 1992, merging the arts councils in Genesee and Orleans counties. There has been dedicated space for artists to show their work in Batavia, Genesee County. Hallock and GO Art! wanted a gallery in Orleans County as well.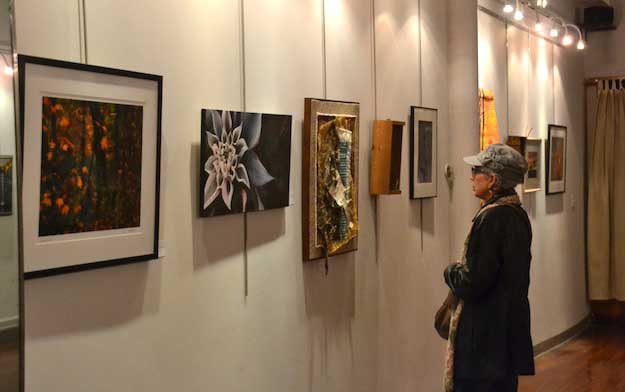 Suzanne Wells, one of the artists in the opening exhibit, looks at some of the paintings and other artwork in the show.
Other artists in the exhibit include Janet O. Root, Rich Della Costa, Connie Mosher, E. Pearls, Rosie Patronski, Walter Jakubowski, Rebeccah Demaray, Chris VerSteeg, Judy Wenrich, Arthur Barnes, Shirley Nigro, Idris Salih and Kim Martillotta Muscarella.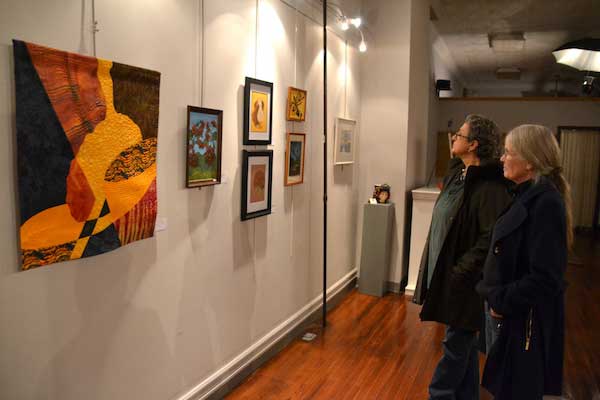 Kim Martillotta Muscarella and Judy Wenrich check out the art at the gallery during the opening exhibit. Martillotta Muscarella also has a gallery, Marti's on Main, in Albion. She is pleased to see GO Art! open the site in Albion.
"The more the merrier," she said. "I wish 10 more people would open galleries."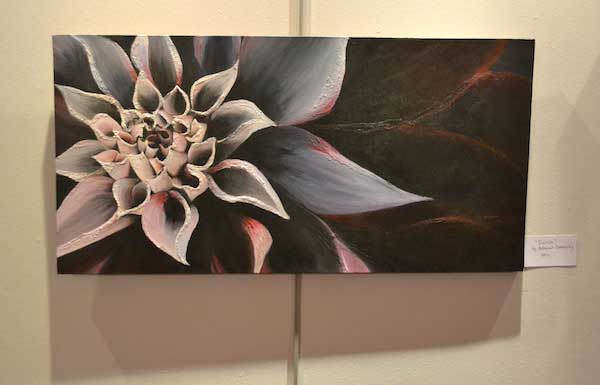 This painting by Rebeccah Demaray was picked as the judge's choice. Orleans County Legislator Skip Draper served as the guest judge.
There will be new shows at the gallery monthly from April through December, with opening receptions the fourth Friday, from late March to late November.
Gallery hours are Fridays from 4 p.m. to 7 p.m. and Saturdays from 11 a.m. to 2 p.m.