130 take part in Memory Walk/5K at Brown's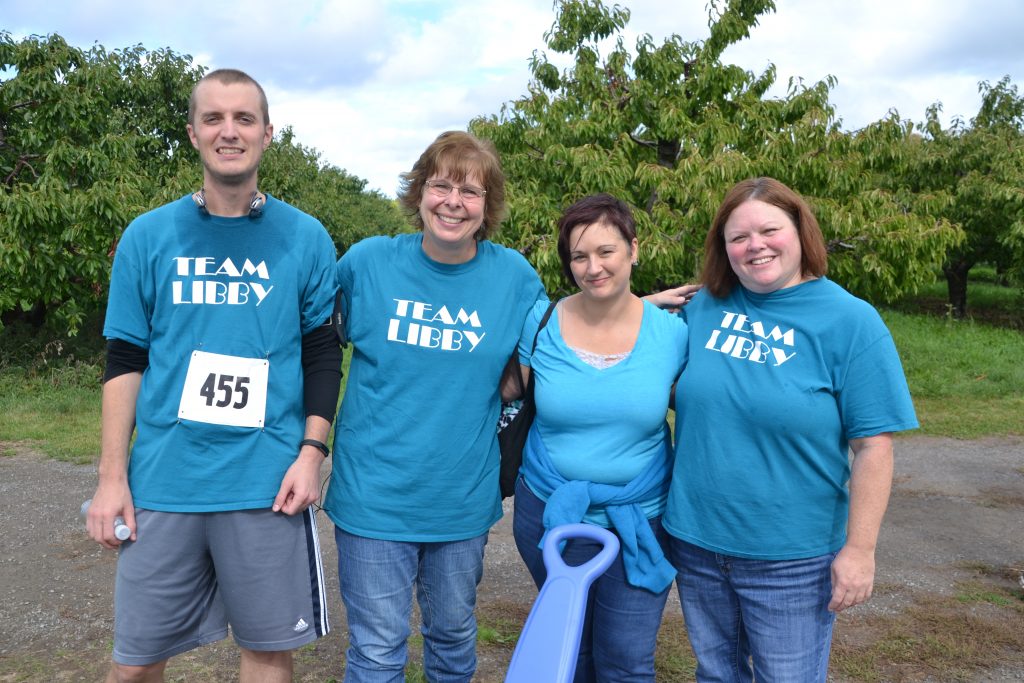 CARLTON – Brown's Berry Patch hosted a 5K run and Memory Walk today to benefit Hospice of Orleans. The event also honored Libby Jurs, a beloved school nurse at Kendall who died last Dec. 12 after a long battle with ovarian cancer and, more recently, leukemia.
This group works at Kendall Central School. They participated in today's walk/run in honor of Jurs. They include, from left: Matt Zimmer, high school math teacher; Carol D'Agostino, high school principal; Marlene Morrow, ELA teacher; and Rhonda Oliver, high school secretary.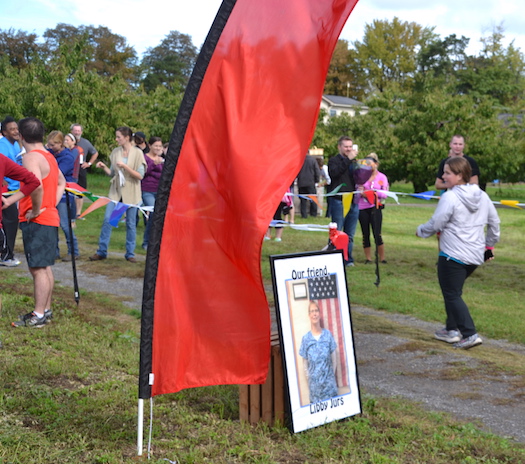 Kathy Jurs crosses the finish line where there was a photo of her late mother-in-law.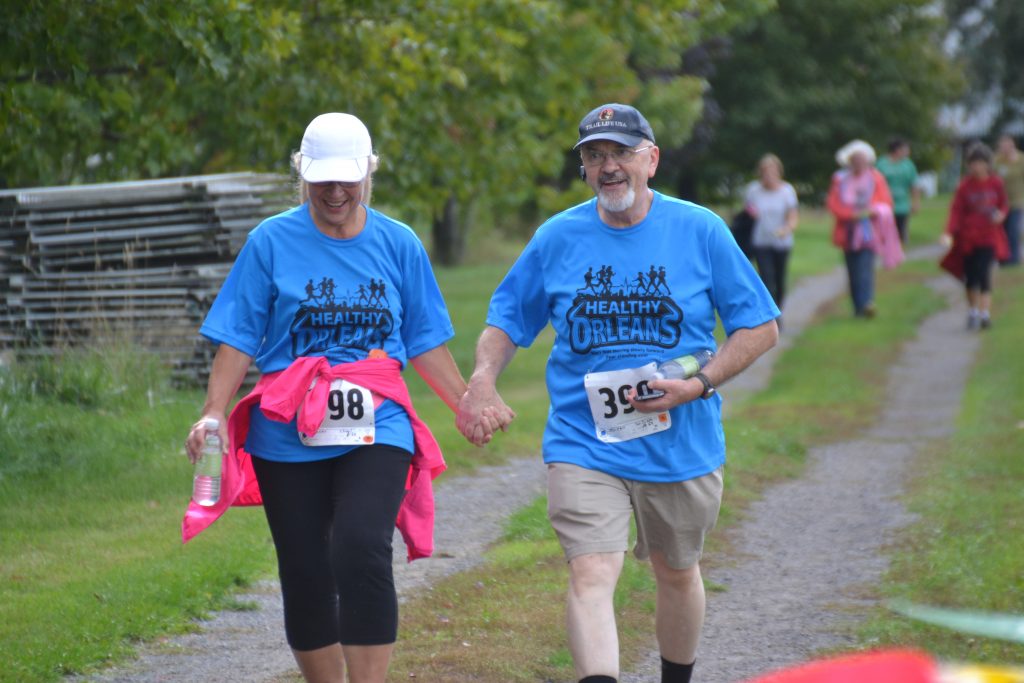 Cheryl and Bill McCall of Kendall cross the finish together. They were part of the Healthy Orleans group that trained for the event. About 40 people in Healthy Orleans completed the course.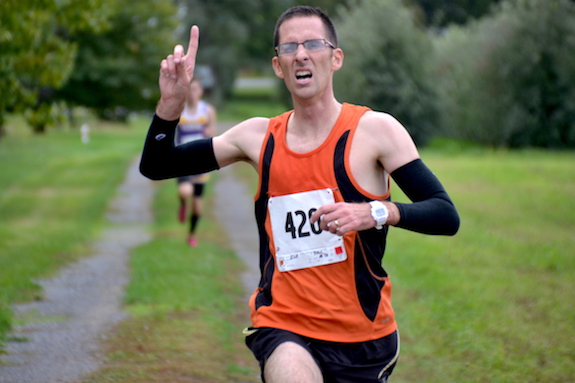 Paul Glor, coach of the Churchville-Chili Cross Country team, finished first overall today with a time of 17:41, just ahead of Evan Steier of Albion. Glor has won the race eight times the past decade.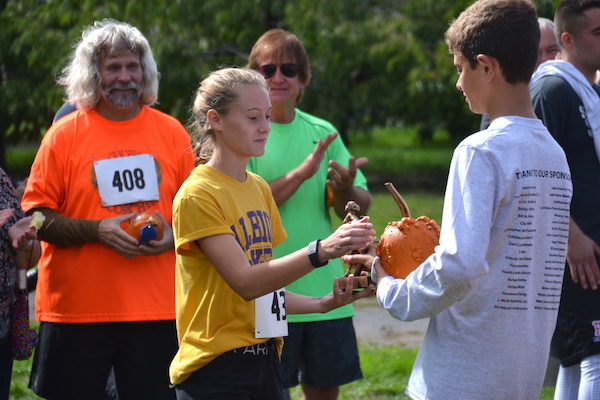 Emma Mathes, a member of the Albion Varsity Girls Cross Country team, accepts her trophy for the first female to finish with a time of 22:44. Jeffrey Brown is handing her the trophy and pumpkin.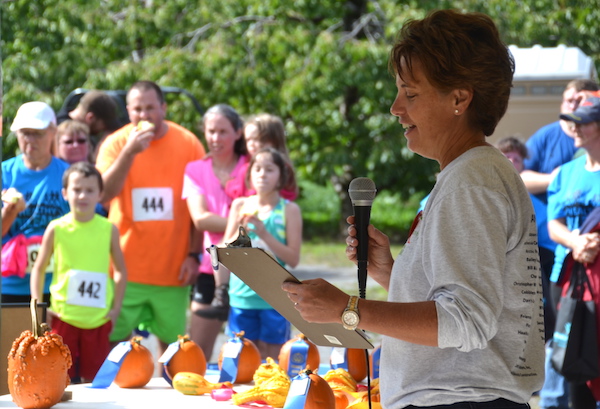 Margy Brown, the race organizer since 1996, thanks participants for coming out on a rainy day. The run/walk has raised about $40,000 for Hospice in the past 20 years.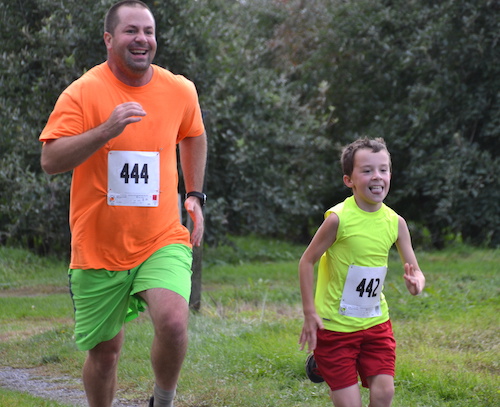 Dan Brundage and his son Ben, 10, of Hamlin sprint to the finish in today's race.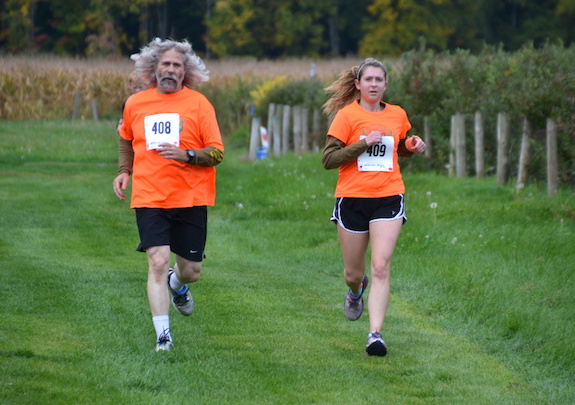 Megan Makarchuk of Brockport and her father David Makarchuk of Oneida run the race together.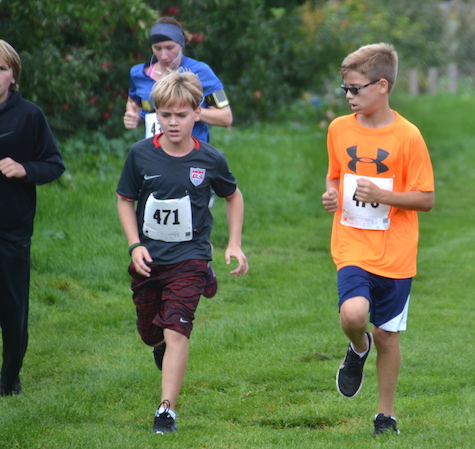 Finn McCue, 10, (left) and his brother DeClan, 12, of Carlton covered the 3.1-mile course together.