125 attend first event for Kendall Alumni Association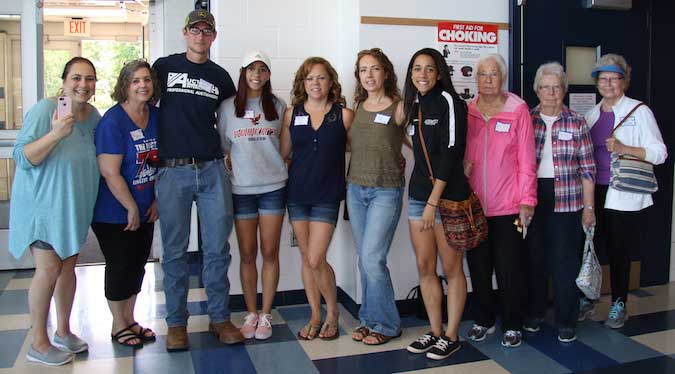 Photos courtesy of David Klafehn, a member of Kendall's Class of 1986
KENDALL – The Kendall Alumni Association held a launch celebration and reunion party on Saturday, and about 125 people attended the event, including graduates, their children and grandchildren. Many alumni toured the recently renovated school, turned pages of decades of yearbooks, and caught up with old friends.
Multiple generations of graduates joined together for this picture in the school cafeteria. Pictured from left are: Tacha Gennarino ('90), Mary Gaesser ('78), Robert Wilson ('17), Maya Rutland ('16), JoAnne Hill ('82), Eileen Hill ('81), Taylor Rutland ('16), Sue Klafehn ('60), Pat Suhr ('57) and Carol Klafehn ('66).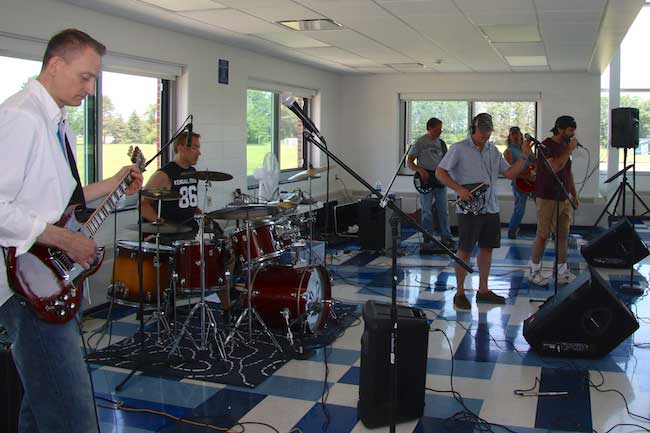 John Richards ('86), Mike Hill ('86) Dave Sedore ('85), Jason Glather ('87), Dan Hill ('80) and Mike Golden ('87) provided live entertainment during the event.
The newly formed Alumni Association also held softball and volleyball games.