12 marching bands draw big crowd to Vets Park in Medina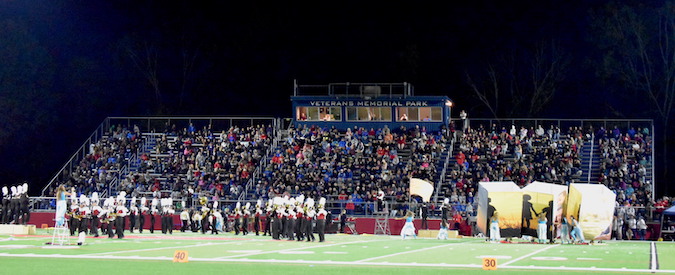 Photos by Tom Rivers
MEDINA – Lancaster performs in front of a big crowd at Vets Park in Medina to cap off the Fall Festival of Bands.
The bleachers were full for the show which included 12 schools for the Fall Festival of Bands, which was up from seven at the 2022 show.
This year's bands included Pioneer, Hilton, Greece, Oswego, Northwestern, Orchard Park, West Seneca, Jamestown, Webster, Central Square, Medina and Lancaster.
About 2,000 people attended the show.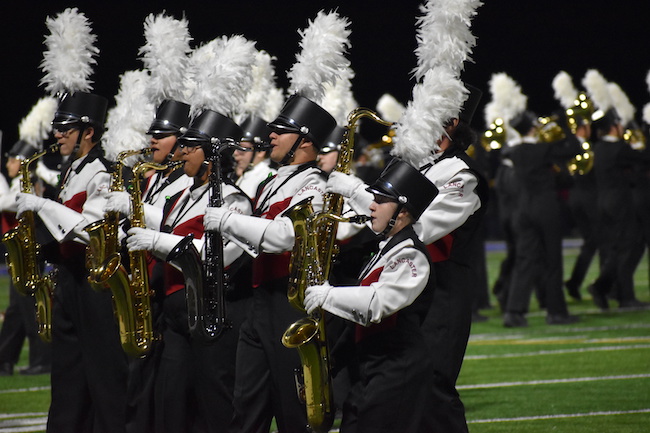 Lancaster's show was entitled "Believe Again" with a message about "standing on the shoulders of giants." The band said younger musicians are mentored by the older students.
"The acknowledgement  that we need each other and the message that children require the thoughtful leadership and tutelage of adults should inspire us all to Believe Again," the band states about its show this year.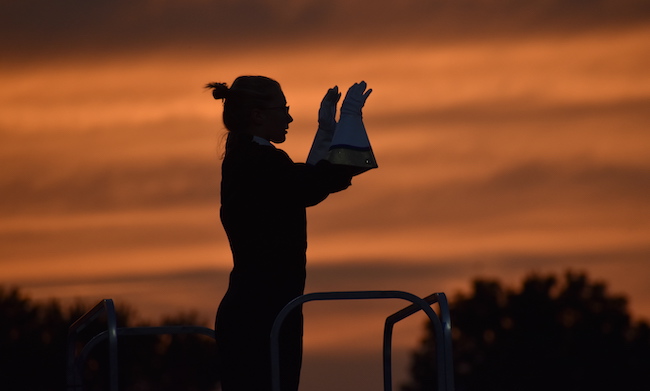 Eleanor Keane, drum major for the West Seneca Marching Band, leads the band in performing "Out of the Woods." She is shown during a brilliant sunset.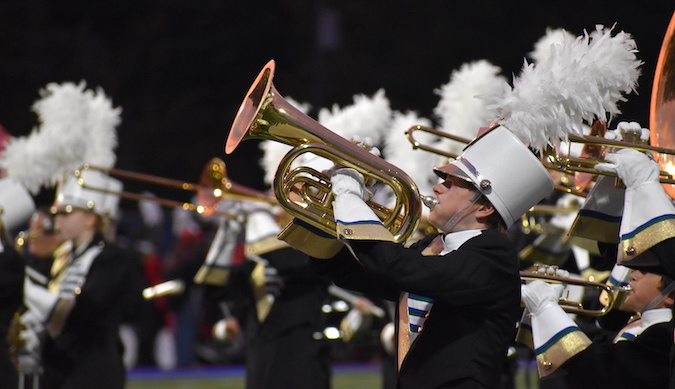 West Seneca's message included it's easy to get lost in the "woods" of life. "To find our way out, we have to follow the light."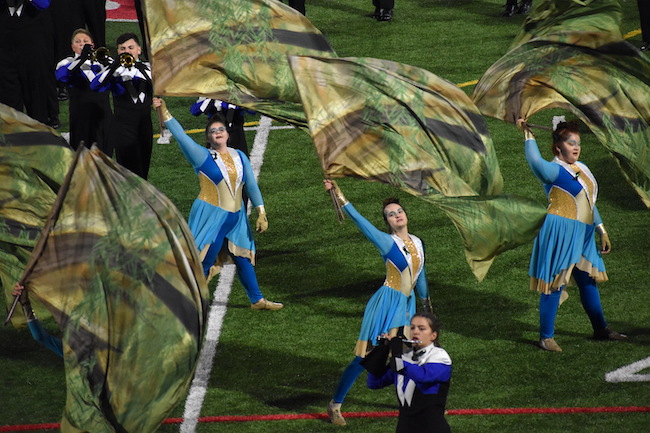 The Webster Marching Band performed a show entitled "Our Voices Carry – You are strong. You are worthy. You are enough. You are not alone."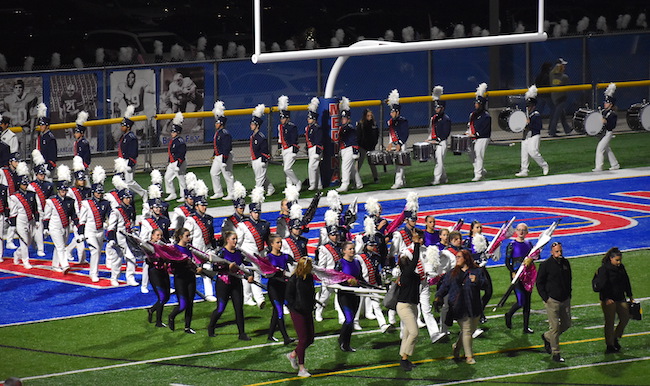 Medina's band with 76 members enters the field and gets ready to perform its show, "Confined."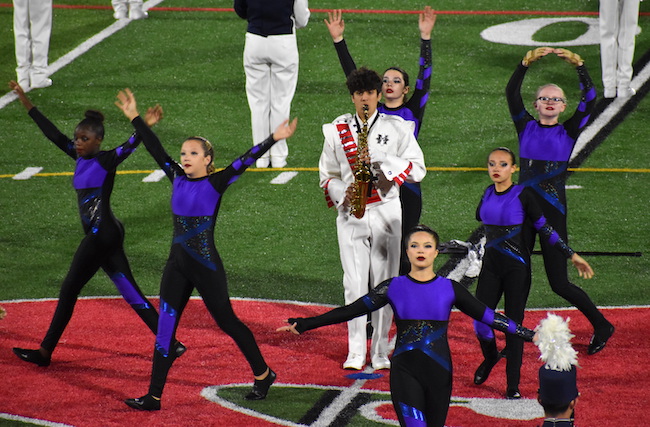 Caiden Class, assistant drum major for Medina, plays the saxophone. He was often "confined" by other band members and constricted before eventually finding his way out. The message of the show: "You are confined only by the walls you build yourself."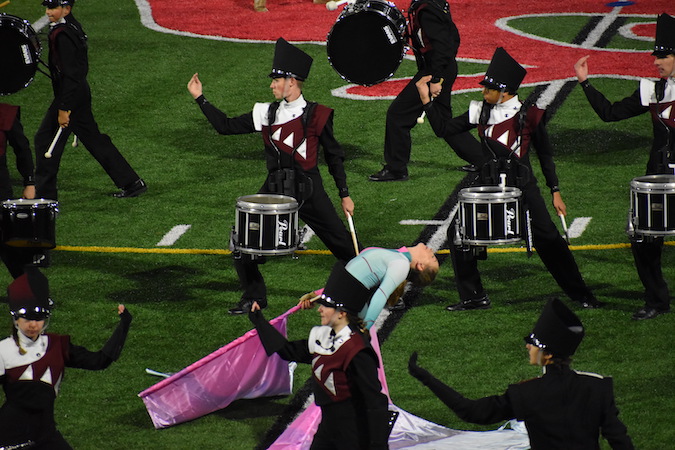 The Central Square band from north of Syracuse performed "Bent" with original music. "This year's production is a show that will BEND the minds of audiences throughout," the band states in the program.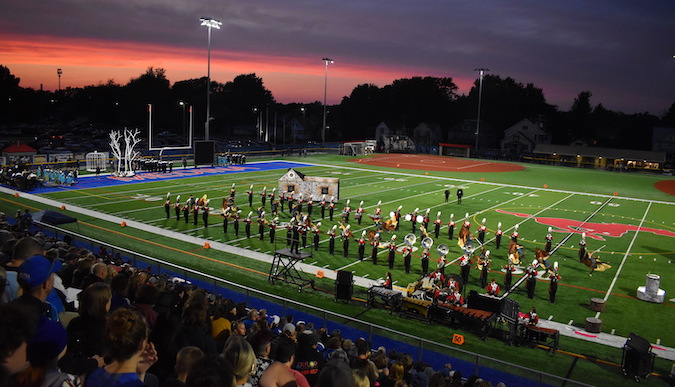 The Jamestown High School Band traveled more than two hours to be in the event and performed "Quest," a show about how an artifact was stolen from the good people of Jamestown and scouts help to relocate the "Horn of Prosperity." It is a perilous journey in reclaiming the artifact.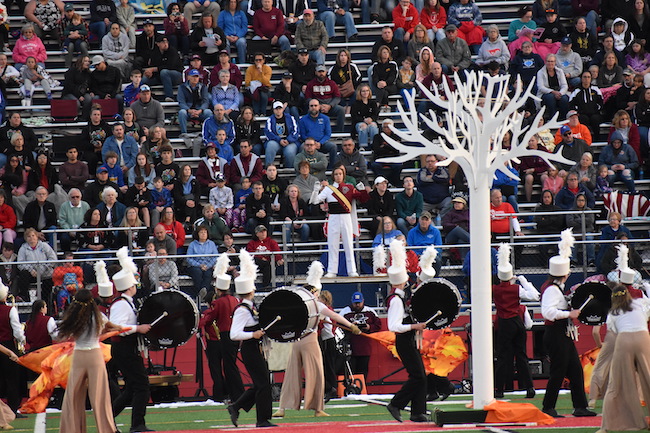 Orchard Park performed "The Last Leaves of Fall," which celebrates the fall season through the colors, sounds and feelings of autumn in New York.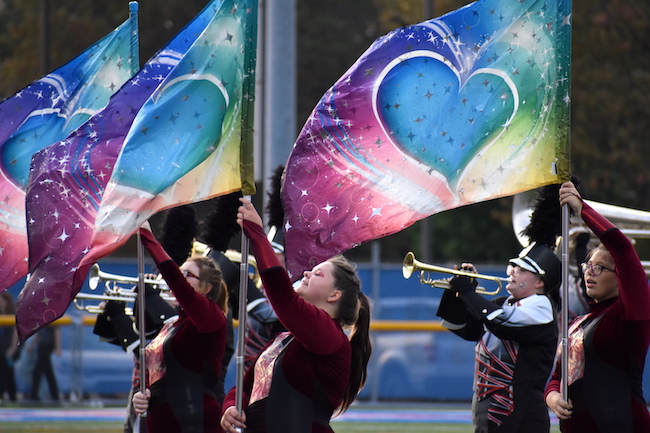 The Northwestern Marching Band from Albion, Pa., presented a show: "The Resilient Heart."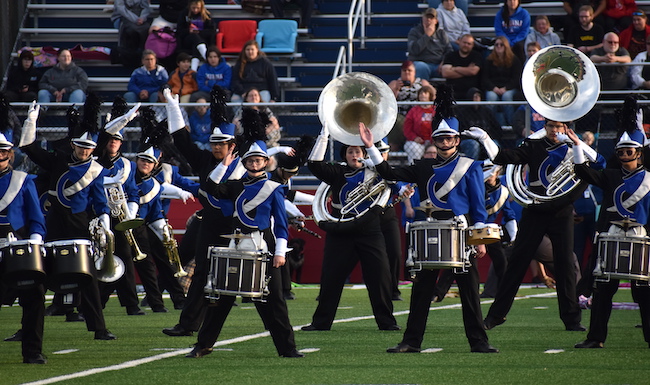 Oswego's show "Destinations" took people on a train journey with scenes from New York City, New Orleans and California, highlighting vibrant cultures around the country.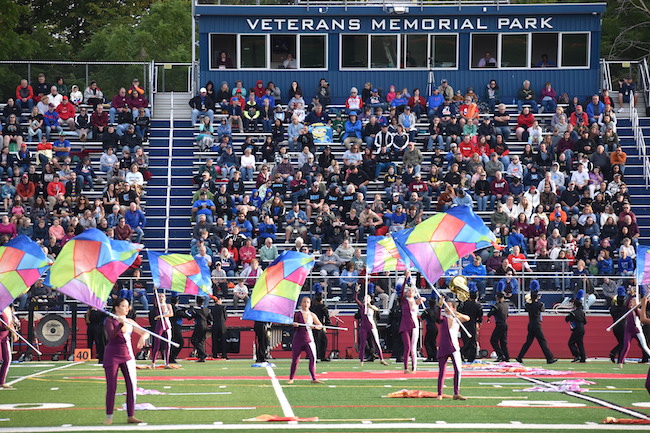 The Greece Marching Band presented a show – "Seasons" – and moved through four quadrants on the field with lots of music and movement.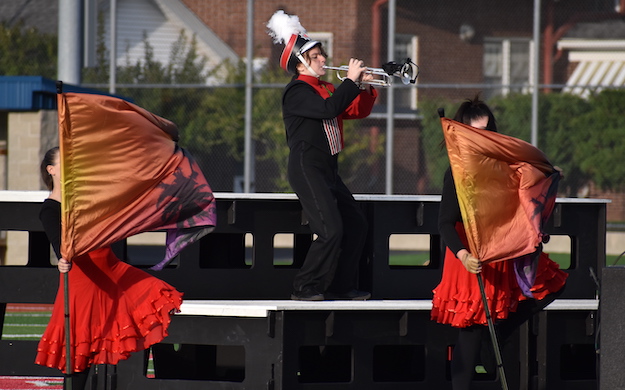 Hilton's show was entitled "Bailamos – We Dance!" The Pioneer Marching Panthers, not pictured, presented a show, "Fire and Ice."