113, including a youthful Santa, complete Home for Holidays 5K in Medina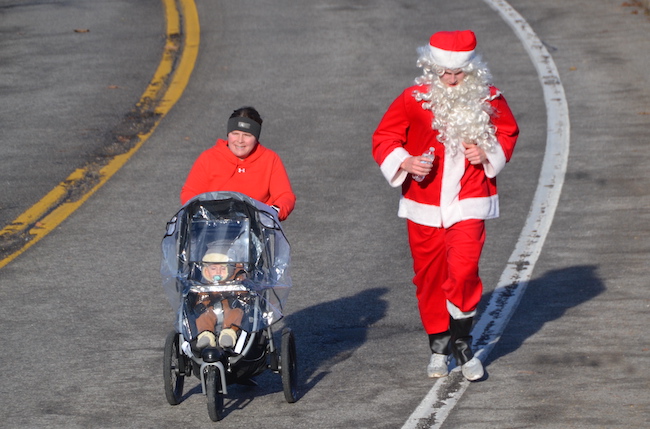 Photo by Tom Rivers
MEDINA – Aidan Paul, 17, of Medina wears the Santa suit in today's Home for the Holidays 5K in Medina. He is running down the last stretch of the 3.1-mile course with Kathy Jurs of Albion, who is pushing her son Mason in a stroller.
There were 113 participants in today's 5K, which was the 10th anniversary of the event.
Jim Schuler of Newfane won the male division in a time of 18:45 while Payton Smith of Hermosa Beach, Calif. was the first woman in a time of 22:32.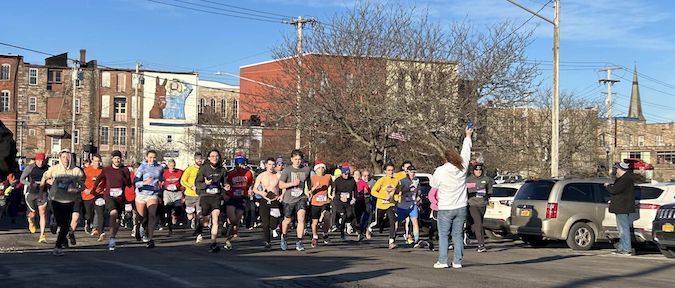 Photos courtesy of Marsha Rivers
Debbie Tompkins, co-director of the race with Teresa Wilkins, served as the starter for the race that began in the Canal Basin and headed east and north, before making a turn near the Bates Road canal bridge and heading back east.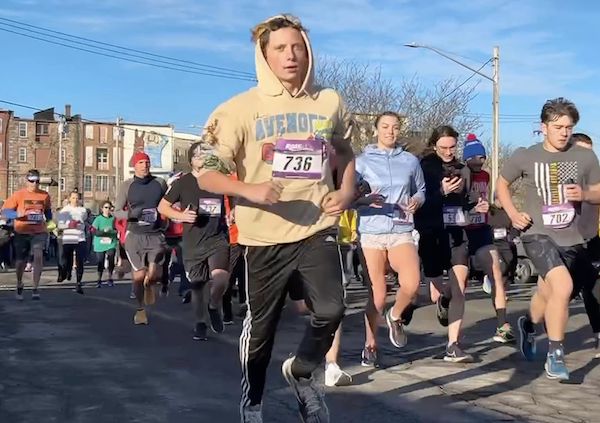 Lathan McEwen-Miller, 13, of Medina is off to a fast start at today's Home for the Holidays 5K.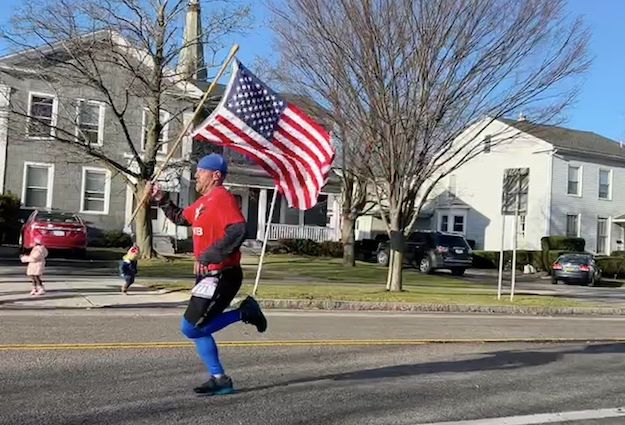 Jeremy Weakland of Gasport carries the American flag while finishing the 5K this morning on North Main Street in front of the American Legion Post.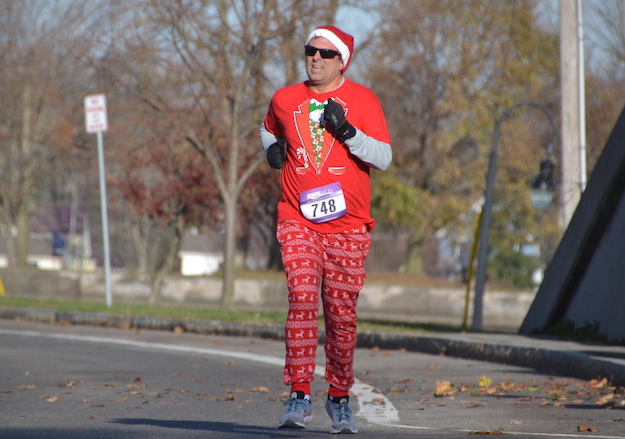 Photos by Tom Rivers
Christopher Richard of St. Catherines, Ontario, is dressed in holiday cheer for today's Home for the Holidays 5K.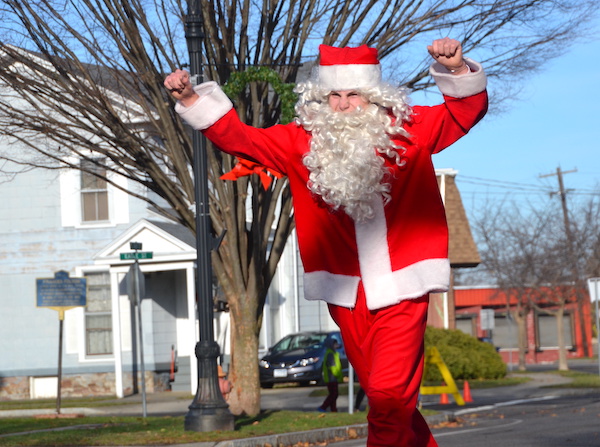 Santa feels victorious in today's 5K. He circled back a couple times and high-fived some youngsters along the course.
Proceeds from today's race will be given to Cat by Cat Inc., led by Shannon Blount in Medina. The group in Medina works to humanely "TNVR" cats through targeted trapping. Those cats are then neutered, vaccinated and either returned or adopted out.