$100K in scholarships awarded during Albion Class Night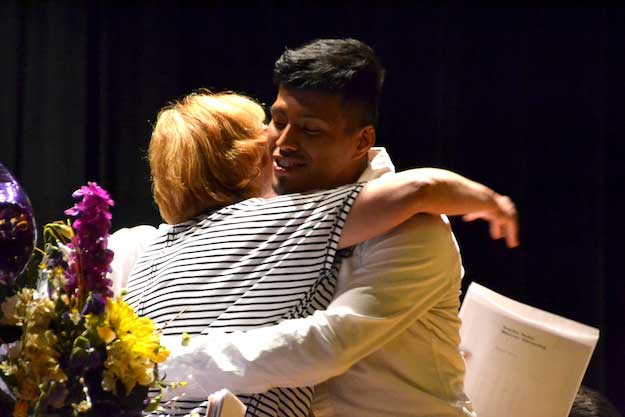 Photos by Tom Rivers
ALBION – Jessy Cruz hugs Barbara Parker, the mother of the late Brandon Parker, who was 9 when he passed away on Feb. 23, 2011.
Jessy was awarded the Brandon Parker Memorial Scholarship during Class Night on Friday, when about $100,000 were presented to the Class of 2019.
Brandon was a member of the class. He also was a big wrestling fan. His family created the scholarship for a senior involved in the wrestling program.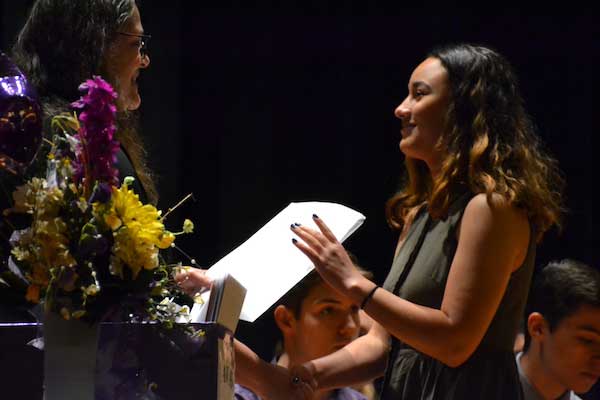 Avalina Hand, the valedictorian of the Class of 2019, accepts the Jake Patterson Memorial Award, which goes to the top-ranked student in the class. Assistant High School Principal Katharine Waite presents the scholarship to Avalina.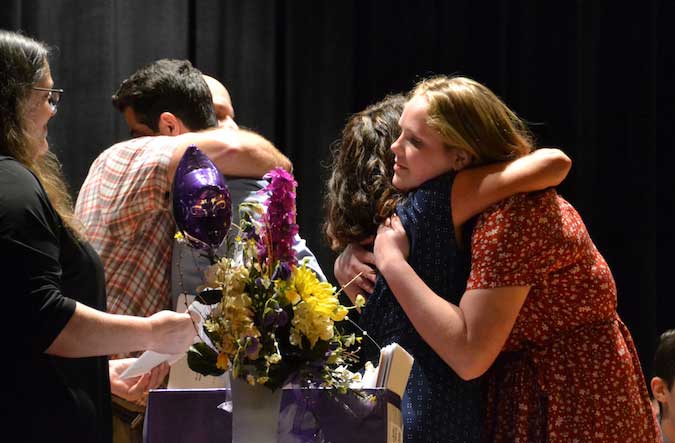 Jay and Kelly Kovaleski, both teachers at Albion, presented two scholarships in memory of their son, Nicholas, who passed away in 2011 from leukemia. The Nicholas Kovaleski Memorial Scholarship goes to two seniors who demonstrate excellent character and citizenship. Tess Pettit accepts the award from Kelly Kovaleski and Bryce Pritchard accepts his from Jay Kovaleski.
This year's class night included five new scholarships. The Albion Alumni Foundation manages $88,000 of the awards.