100K fish – steelhead and salmon – delivered to Oak Orchard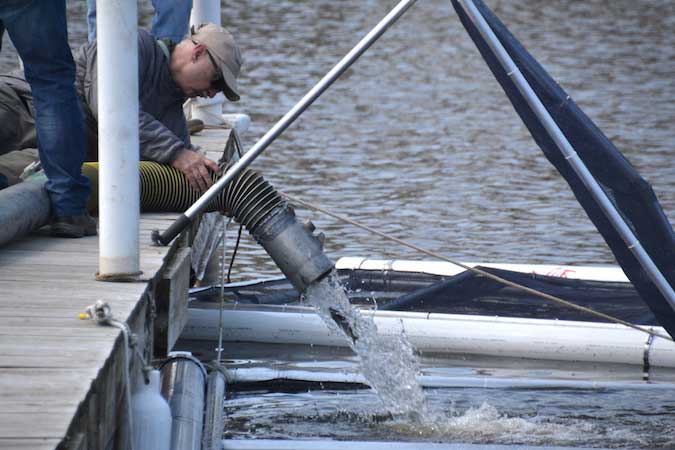 Photos by Tom Rivers
POINT BREEZE – Dave Agness of Honeoye Falls helps a team of volunteers and the state Department of Environmental Conservation release 10,000 steelhead into pens this afternoon at the Oak Orchard River. The DEC also brought along 90,200 Chinook salmon.
Charter boat captains and other volunteers have been raising fish in pens in the Oak Orchard River since 1998. This was the first pen-rearing project on the south shore of the lake. Now there are many.
The fish are small right now. They will spend the next 3 to 3 ½ weeks in pens, and will be given lots of food. They will nearly double in size when they are released into Lake Ontario.
Raising them in pens at Ernst's Lake Breeze Marina increases their survival rate, and also helps them to imprint on the Oak Orchard River. That boosts the chances they will come back when they are mature in about 3 to 4 years.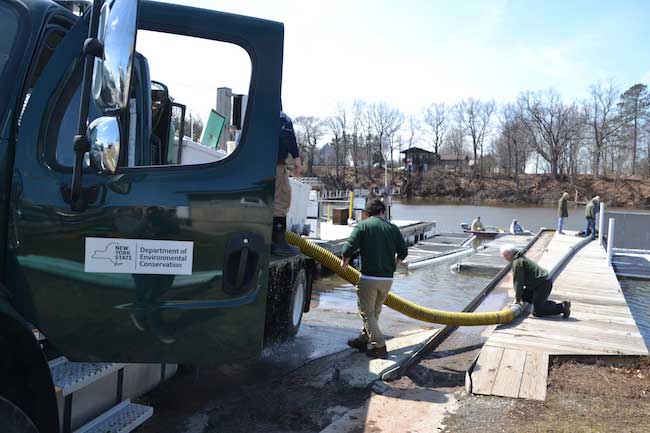 The DEC brought two trucks with tanks full of fish that were from the Altmar Hatchery in northern New York.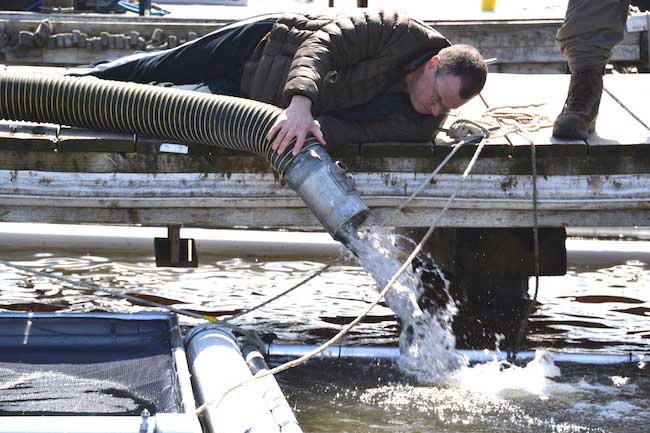 Mark Licata of Greece helps with the fish stocking. Licata and Agness are both members of the Seth Green chapter of Trout Unlimited in Rochester, which has about 500 members.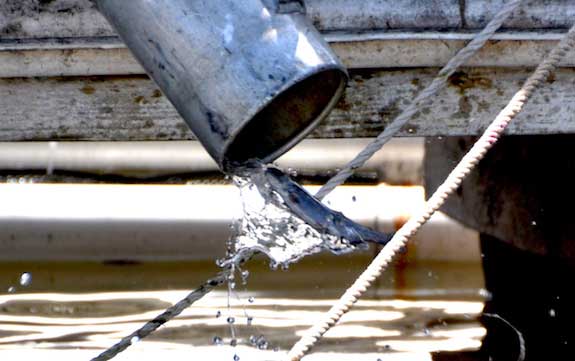 A small steelhead is headed for one of the pens.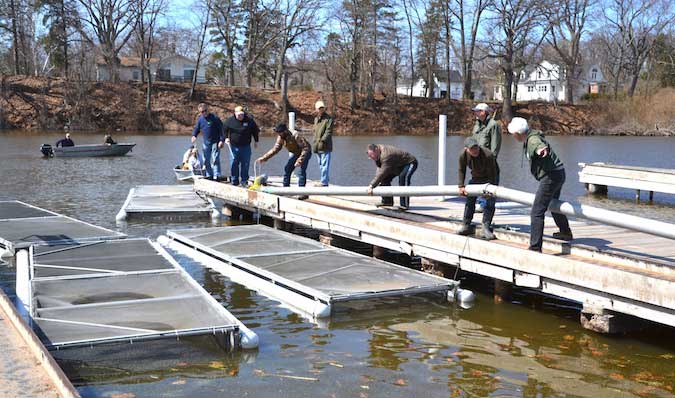 There are four pens that are 20 feet long and about 6 feet wide for the Chinook salmon. There are also two new pens the same size for the steelhead. Students at the WeMoCo BOCES in Spencerport helped weld and build the two new pens for the steelhead.
The pens have automated feeders with food provided by the DEC.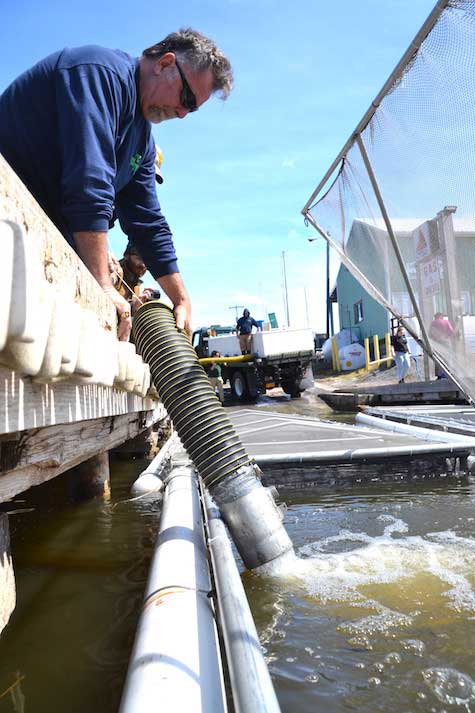 Bob Songin, a charter boat captain, takes a turn guiding the fish into the pens. Songin has been an active volunteer with the pen-rearing since it started more than 20 years ago.