1,000 turtles 'race' in Erie Canal for Strawberry Fest fundraiser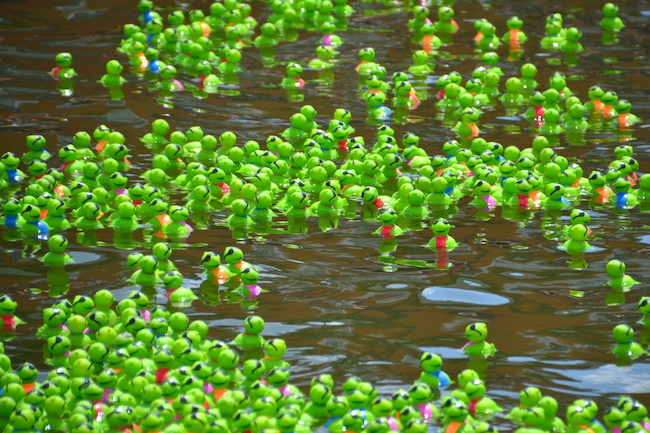 Photos by Tom Rivers
ALBION – The return of the Albion Strawberry Festival also meant the Amazing Turtle Race is back.
There were 1,000 rubber turtles unleashed (at a very slow speed) into the Erie Canal today just after 2 p.m.
The turtles are dumped from bins into the canal and the first five finishers earn cash prizes for people who hold the tickets to those turtles' numbers. The turtles are numbered 1 to 1,000. The tickets are $5 each or 5 for $20. Proceeds go towards the Strawberry Festival.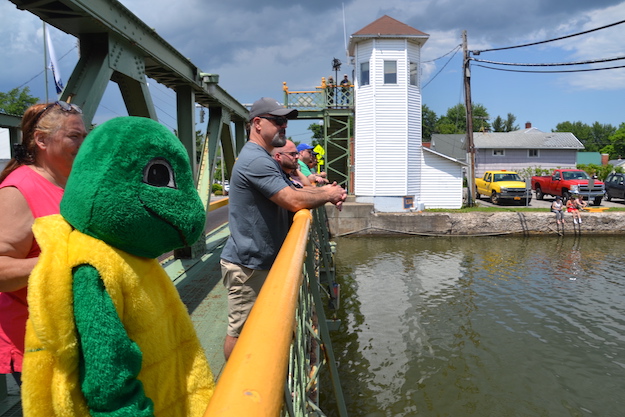 Aubrey Kennedy wore the hot turtle costume during the parade and then at the turtle race. Mickey Edwards, the Albion school district superintendent, stands next to the Turtle. Edwards was picked to dump a bin of turtles into the canal.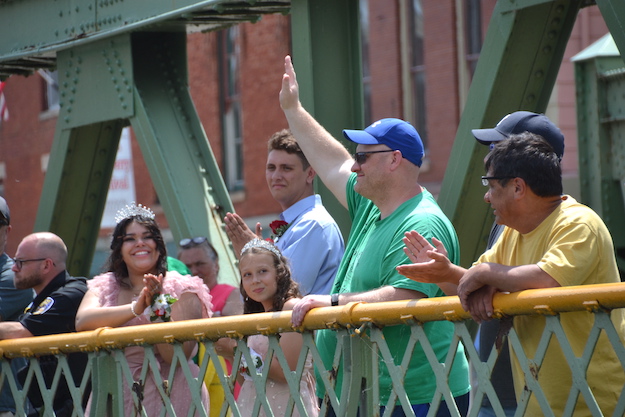 Jarred Saj is recognized for being the top turtle ticket seller with 315 tickets sold.
Of the five winning tickets, Saj sold four of them.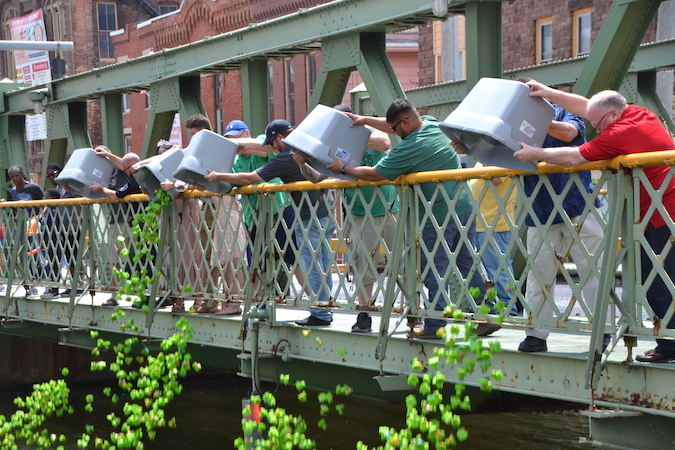 Some of the honorary turtle bin dumpers included, from right, County Legislator Skip Draper, Albion Mayor Angel Javier Jr. and Albion Village Trustee Zack Burgess, Jarred Saj, Police Chief David Mogle, and Mickey Edwards, school district superintendent.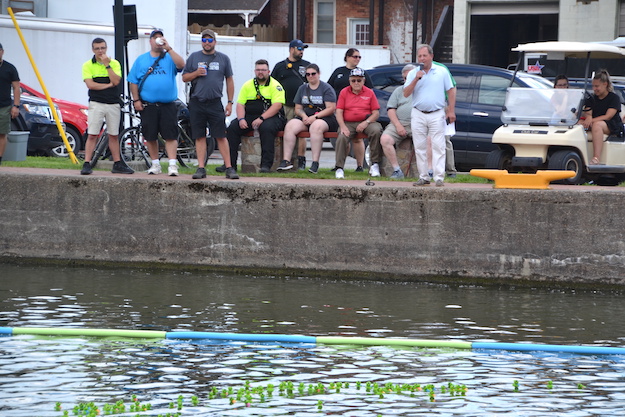 Assemblyman Steve Hawley again served as emcee for the race and called the action as the turtles trekked down the canal.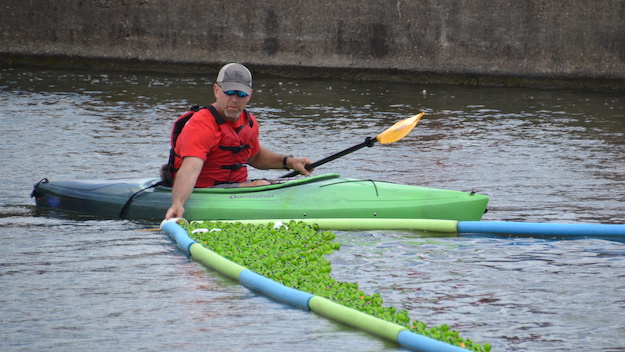 Jay Kovaelski collects the turtles from the chute in the canal.
The top five prizes went to:
$500 – Donna Moore
$300 – Jen Watts
$100 – Maxine Gray
$50 – Dan Conrad
$50 – Dan Thurber