1,000 students from GLOW counties explore careers in trades, local industries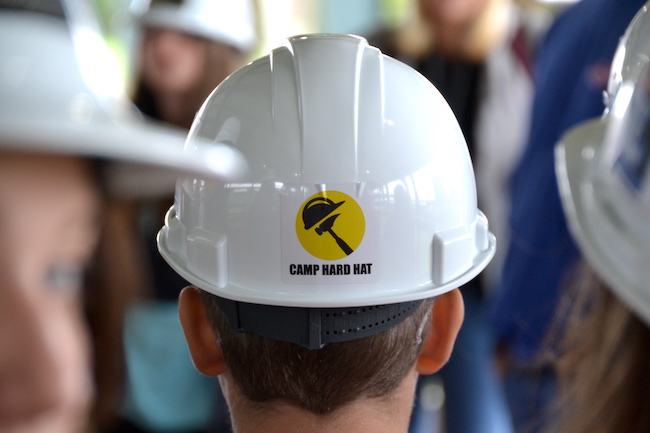 Photos by Tom Rivers
BATAVIA – This student was one of just over 1,000 who attended today's 4th Annual Glow With Your Hands career exploration festival at the Genesee County Fairground.
There were 65 different businesses doing exhibits or hands-on activities. Students from more than 30 school districts attended GLOW With Your Hands, including all five districts in Orleans – Albion, Holley, Kendall, Lyndonville and Medina.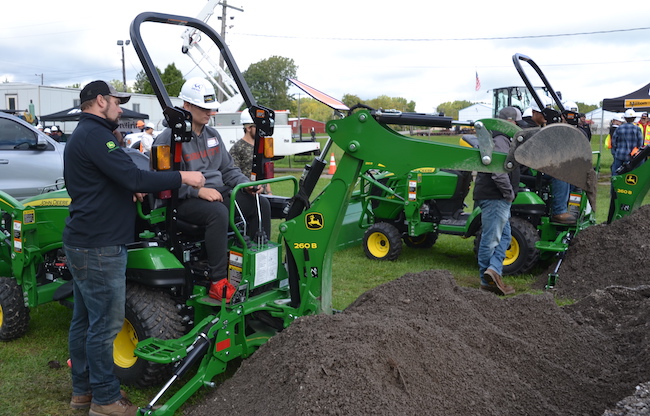 Patrick Hargrave of Lyndonville gets to operate a tractor loader backhoe under guidance from Scott Holmes, the Land Pro store manager in Alexander. The equipment is typically used for residential projects.
The turnout today was a record participation from students and businesses. Students were encouraged to consider a career in skilled trades, advanced manufacturing, food and beverage manufacturing, construction and agriculture sectors.
"While the record participation of our students and businesses is welcome, the true success of GLOW With Your Hands is the having a youth arrive at our event and discover a passion for a career that they may have never considered before," said Jay Lazarony, GLOW With Your Hands Co-Chair. "Our exhibitors, volunteers, sponsors and organizers are dedicated to supporting students today, and throughout their path to success."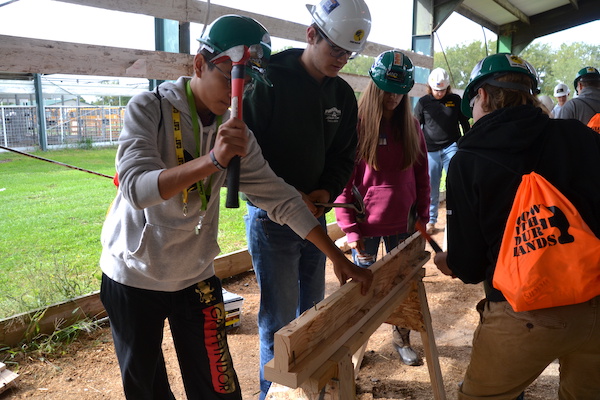 Nick Prest of Albion hammers a nail in one of the activities. Ethan Lewis of Byron-Bergen, a BOCES building trades student, assisted in the activity.
Albion had 90 students in grades 9 to 12 attend the career exploration program today.
"I think it's a great opportunity for kids to experience the trades and the opportunities out there for them," said Mickey Edwards, Albion school superintendent.
He was impressed to see all the opportunities available for students, especially if they learn a skilled trade.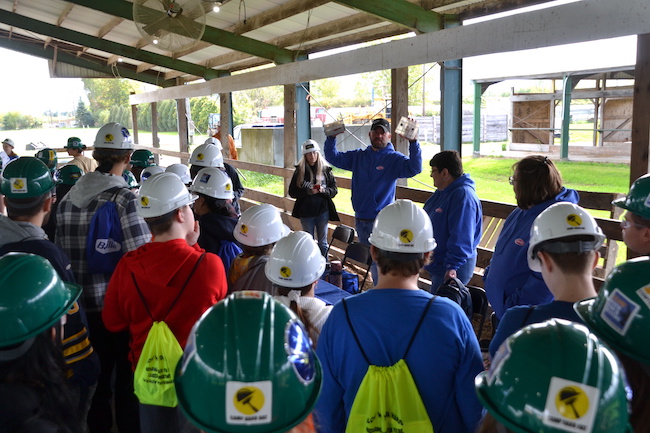 A representative from Barilla in Avon speaks about the pasta manufacturer. He urged the students to consider a career at Barilla, where he said 110 tons of pasta is produced annually.
Students rotated through experiences that included operating backhoes and excavators, competing in nail driving and construction competitions, and testing their skills on dairy farming and welding simulators.
"It's incredible to see so many students that are excited about careers right in their own backyard," said Chris Suozzi, GLOW With Your Hands Co-Chair. "Our companies are growing, and today demonstrates that the national workforce challenge can be solved locally. More than 1,000 students all progressed in their readiness for careers, and are now thinking about the classes, clubs, and training they can take to continue to grow their skills."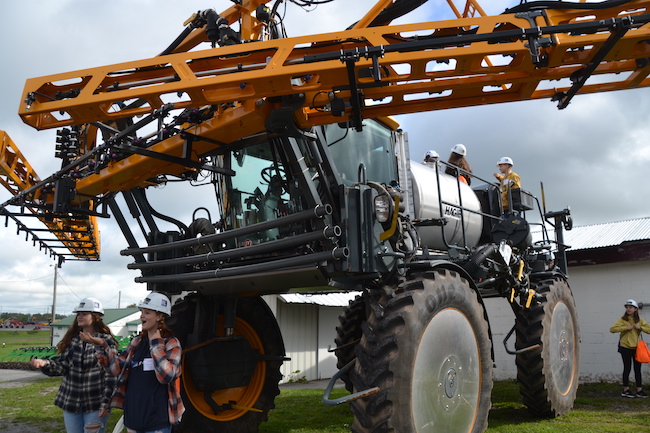 These Holley students see a sprayer up close. Holley had 35 students at the event today in grades 9 and 10. Brian Bartalo, the district superintendent, joined them.
The students were thrilled to be given a chance to operate some of the machinery and equipment.
"The students are getting directly involved," Bartalo said. "This is a very unique event. It's wonderful."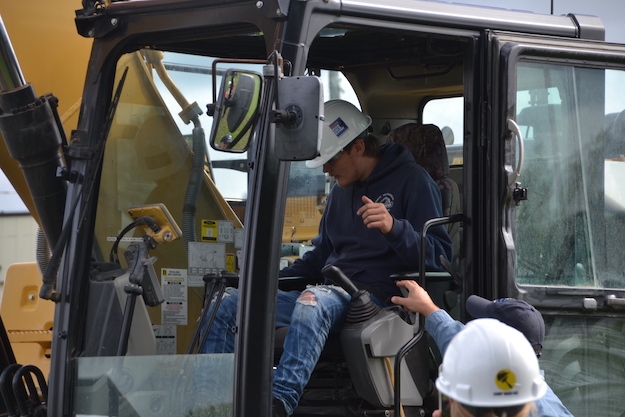 Luke Gilbert from Livonia gets in the seat to operate the excavator.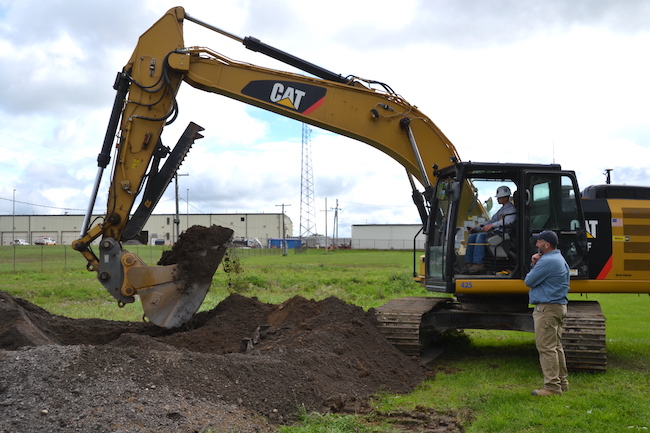 Beckett Swanson of Notre Dame moves a pile of dirt with the excavator.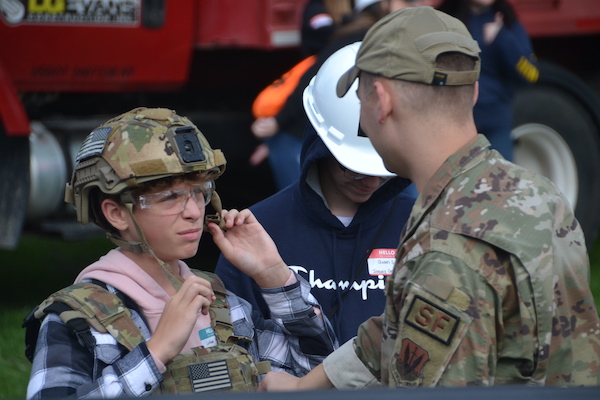 A member of the National Guard helps a student try on about 20 pounds of tactical gear, including duty helmets, plate carriers and bullet-proof plates.