100 sign up for summer parks program in Albion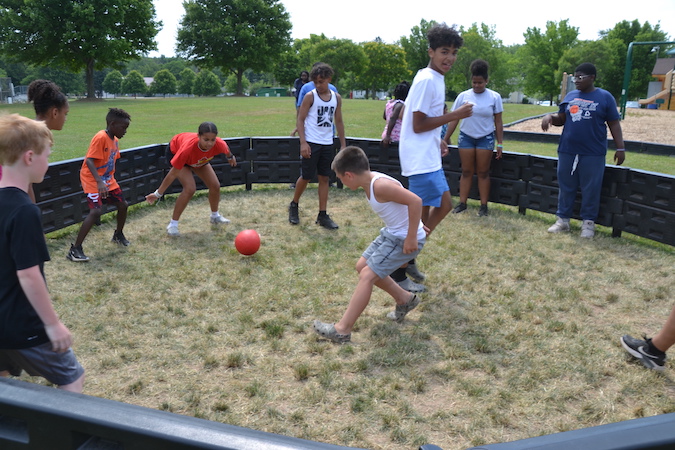 Photos by Tom Rivers
ALBION – These kids play Gaga Ball at Bullard Park on Friday at the end of the first week of the summer parks program in Albion.
There are 100 children registered for the program so far. The free program runs from 10 a.m. to 2 p.m. from Mondays through Fridays. It starts on June 27 and runs until Aug. 5.
The Recreation Department will have tennis camps the next two weeks at the Albion High School tennis courts. No pre-registration is required. These camps are free for beginners to advanced players. Session one is July 5-8 and Session two is July 11-15. They are from 10 a.m. to 11:30 a.m.
The recreation department also will host Carnival Day on July 13 at Bullard Park from 10 a.m. to 2 p.m. There will be bounce houses, kid activities, carnival games and music.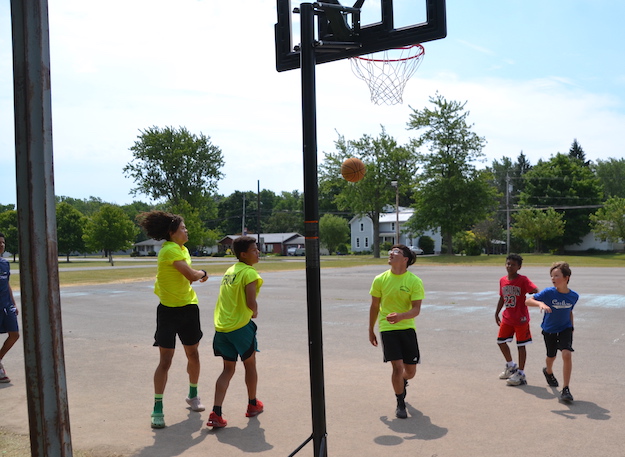 This group plays basketball on Friday at Bullard.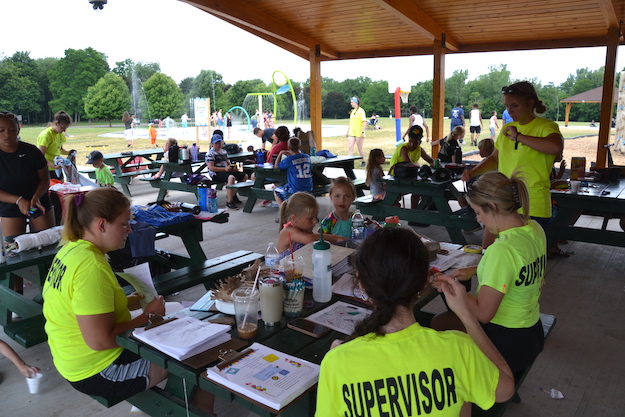 These kids are working on crafts under the pavilion next to the splash pad.
The program will be based at Bullard each day. Initially, village officials wanted to have some days at Lafayette Park on Park and State streets and Veteran's Park on the corner of Linwood Avenue and Brown Street. But the bathrooms there need new doors. At about $1,000 apiece the village decided to keep the program at Bullard and try to replace the doors in the next budget year.