100 attend Clear Skies meeting, with many leaving with anti-turbine signs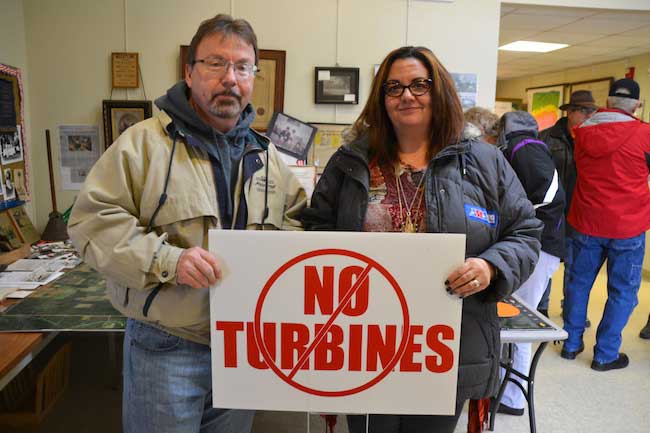 Photos by Tom Rivers
BARRE – Dave and Rhonda Waters attended Saturday's open house at the Barre Town Hall. They live on Root Road and are concerned about a proposal to have 47 nearly 600-foot-high wind turbines in town, including three near their house.
"I don't see us staying in the Barre area if these are built," Waters said at the open house which was put on by Clear Skies Above Barre.
About 100 people attended the event. The Waters moved from Eagle Harbor to Root Road about 12 years ago. They enjoy the peace and quiet of Barre.
The turbines would bring an "unsightliness," Mr. Waters said. He also worries about the impact on town roads, fields and the environment in bringing in the huge pieces of metal to make the turbines and then their construction.
The Waters worry the local property values would fall with the turbines on the landscape, more than offsetting any reductions in property taxes.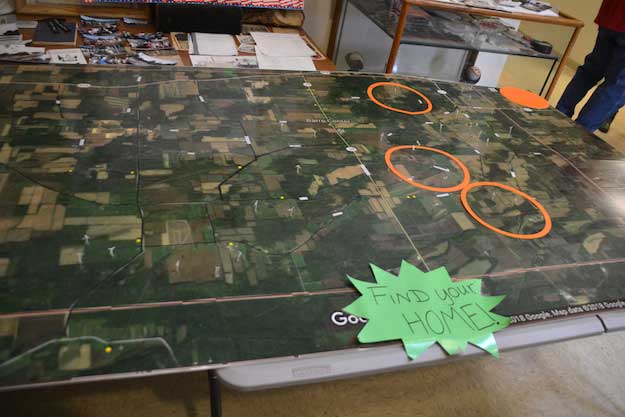 Clear Skies Above Barre created this map of turbine location. The citizens group obtained lease information from the County Clerk's Office to identify the locations.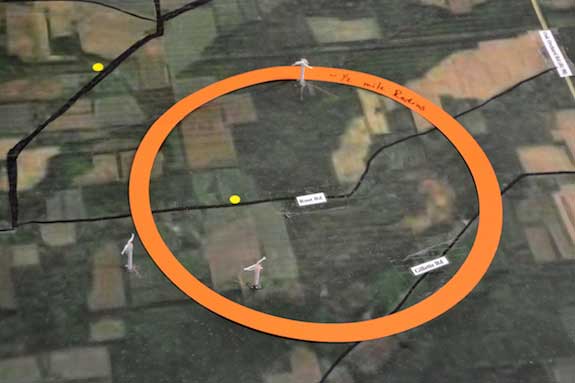 Dave and Rhonda Waters live on Root Road and would have three turbines near their house.
Clear Skies also discussed other issues including environmental and health concerns with turbines, why a PILOT payment plan isn't the best option for the community, the "character and fitness" of Apex, and asked residents to list pros of the project. (After an hour of the meeting, no one had written down a "pro" with the project.)
Town Supervisor Sean Pogue attended Saturday's session by Clear Skies. He was happy to see so many people seeking information. He urged residents to attend an open house on Wednesday at the Heritage Wind office at 49 N. Main St. in Albion. The public is welcome to meet Dave Phillips, Apex Clean Energy's vice president of environmental, at a dinner and open house on Wednesday from 6:30 to 8 p.m.
Attendees are encouraged to ask environmental-related questions, and share feedback. Sandwiches and light refreshments will be provided.
"I'm glad to see people are coming out to hear their side," Pogue said about the Clear Skies presentation. "There are two sides to every story and I would encourage them to also go to the Apex open house on Wednesday."