10 to 17 inches of snow could fall by Wednesday morning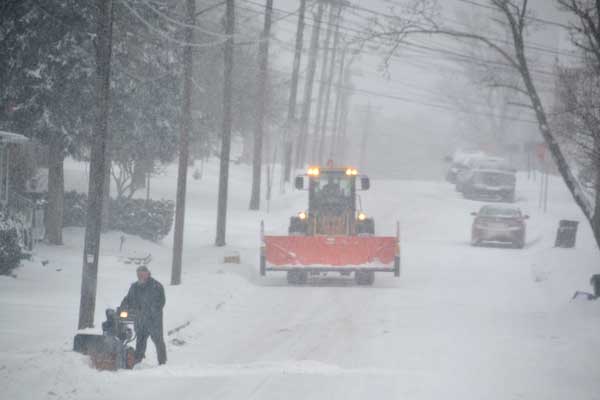 Photos by Tom Rivers
ALBION – Orleans County could get 10 to 17 inches of snow by Wednesday morning in a winter storm that has all five school districts in the county closed today. The top photo shows people working to clear snow off Platt Street and a driveway in Albion at about 10 a.m.
The National Weather Service in Buffalo says today's daytime snow accumulation will be 4 to 6 inches in Orleans County, followed by another 4 to 7 inches tonight and 2 to 4 inches on Wednesday morning.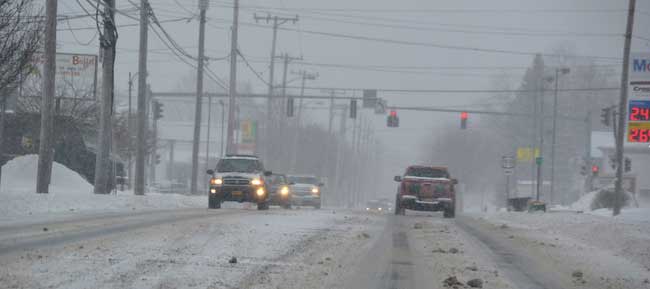 Here is how Route 31 in Albion looked at about 10a.m., heading east towards the Route 98 intersection.
Modern Disposal is out picking up the garbage in Albion today. This photo is on East Park Street and shows a person with a snowblower.
Governor Andrew M. Cuomo announced a temporary tractor trailer ban on the New York State Thruway.
The winter storm warning for Orleans and WNY remains in effect through 8 p.m. tomorrow. A blizzard warning is currently in effect in the Lower Hudson Valley, New York City and Long Island, as well as the Capital District, Central New York, North Country and part of the Southern Tier.