10 families get to Shop with a Cop at Walmart in Albion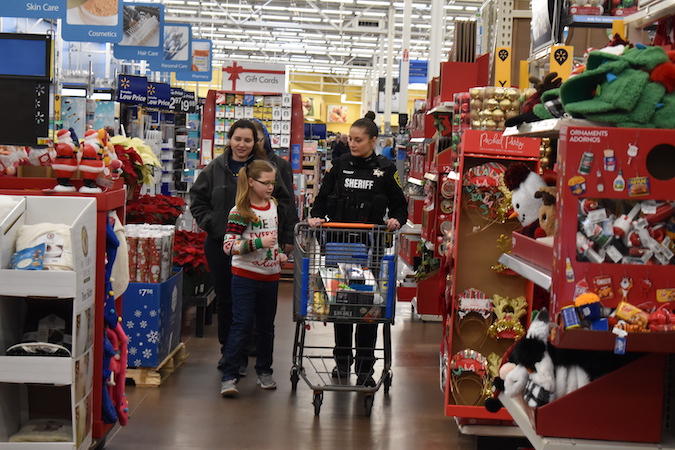 Photos by Tom Rivers
ALBION – Orleans County Sheriff's Deputy Savannah Tackley joins Violet Schening and her mother Julie Schening of Albion this morning for "Shop with a Cop" at the Albion Walmart.
The store contributed a $4,000 grant to the Sheriff's Department for the program that paired Sheriff's employees with children and their families to pick out items to help their families or be given as gifts for a family member.
"It's very nice and kind for them to help out," Julie Schening said. "It's sweet and I hope I can help out next year."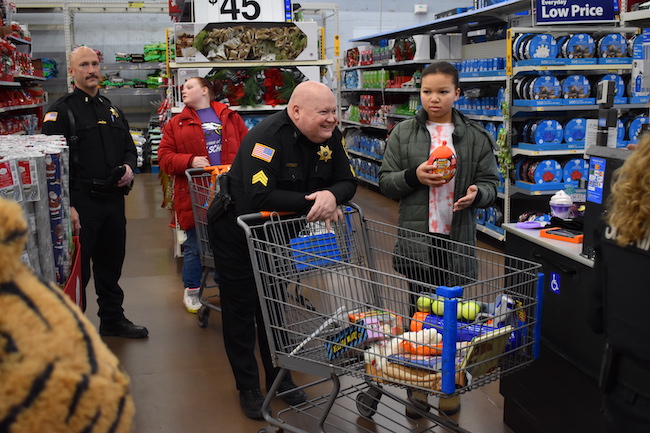 Sgt. Don Draper, in front, and Lt. Steve Fox head to the check out lane with two of the children this morning.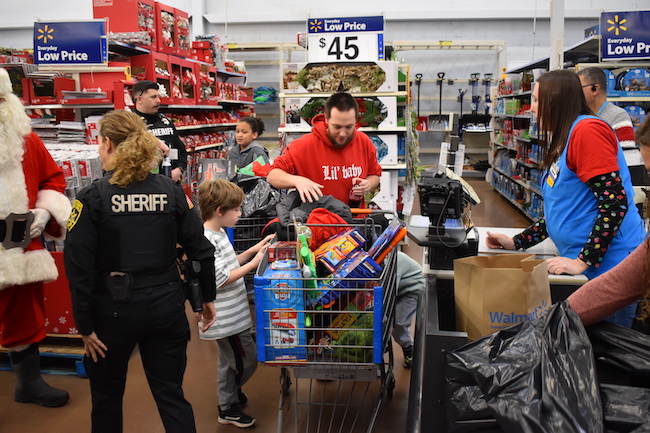 Brandon Langmaid of Albion and his twin 8-year-old sons, Nayden and Nolan, check out after going shopping. Langmaid said he appreciated being part of "Shop with a Cop." Deputy Shannon Brett is at left.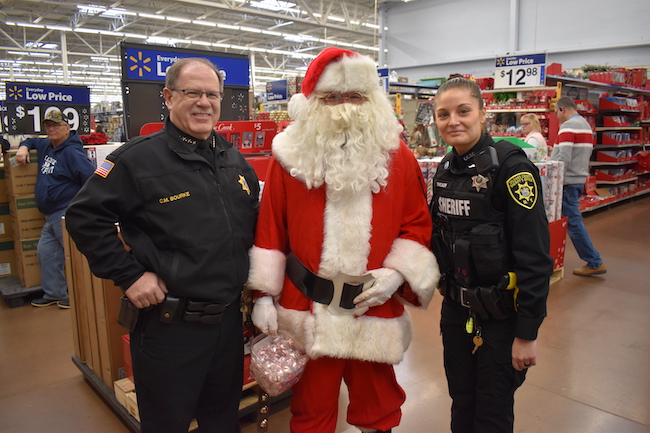 Sheriff Chris Bourke and Deputy Shannon Tackley pose with Santa Claus. Sheriff Bourke thanked Walmart for supporting the event the past several years.
The Orleans County Office of Child and Family Services also assists in the event.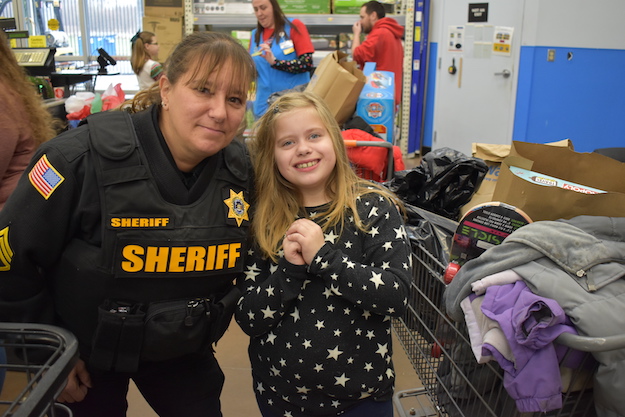 Dawn Basinait, first class sergeant at the Orleans County Jail, shopped with June Moore of Albion.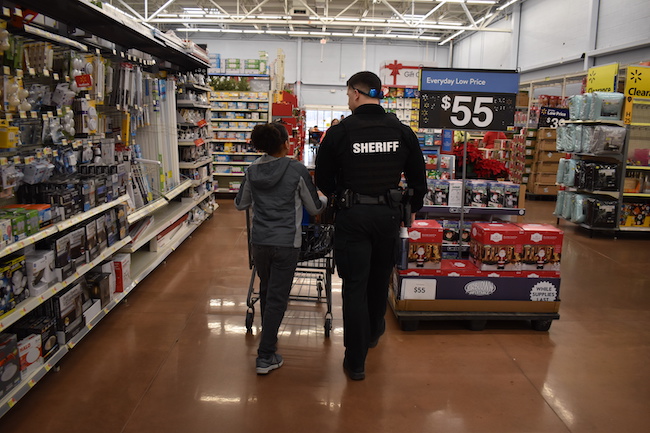 Deputy George Barton joined a young shopper in looking for Christmas presents.