1 to 3 inches of snow expected today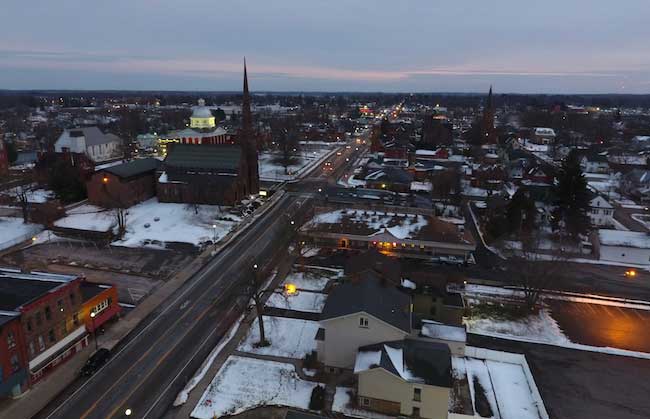 This photo, courtesy of Elliott Neidert, was taken from a drone on Tuesday evening and shows Main Street and downtown Albion.
The National Weather Service in Buffalo has issued a lake-effect snow advisory for counties on the south shore of Lake Ontario, including Orleans, Niagara, Monroe, Wayne, northern Cayuga and Oswego counties.
The Weather Service says 1 to 3 inches of snow is expected to fall by 7 p.m. There will also be northwest winds from 15 to 25 miles per hour with gusts up to 35 mph. Visibilities could be as low as a quarter mile at times. The snow and blowing snow will produce difficult driving conditions with poor visibility and snow-covered roads, the Weather Service said.