1 person dies in Shelby fire, another taken by Mercy Flight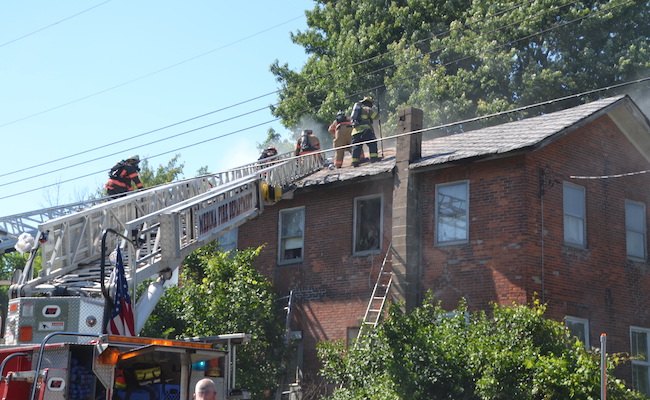 Photos by Tom Rivers
SHELBY – Firefighters cut into the roof of a house on Freeman Road in Shelby this afternoon, trying to vent smoke from the structure.
One person died in the fire and another was transported to the Erie County Medical Center by Mercy Flight helicopter. Two other people also were able to safely make it out of the house.
Firefighters were dispatched to 10307 Freeman Rd. at about 3:45 p.m. Shelby Fire Chief Jason Watts said it appears the fire started in the kitchen.
Orleans County fire investigators as well as staff with the state Office of Fire Prevention and Control will work to determine the cause of the fire.
More information is expected to be released later by the Orleans County Sheriff's Office.
Shelby was assisted at the scene by firefighters from Medina, East Shelby and Ridgeway.
This is the first fatality in a fire in Shelby since 1978.