1 person dies, another injured in accident at Yates business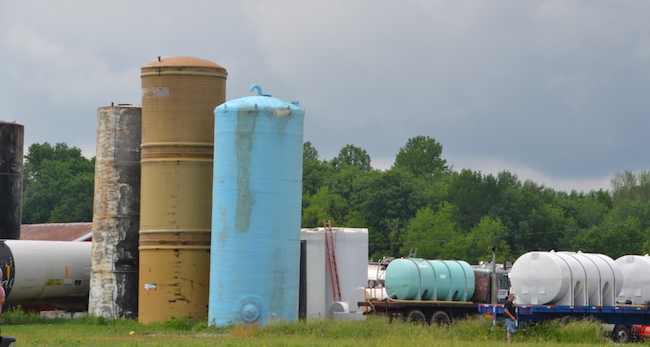 Photos by Tom Rivers
YATES – A man has died and another was injured in accident this morning at Millennium Roads at 12118 East Yates Center Rd.
Firefighters and Medina's ambulance were dispatched to the scene at about 11 a.m. for reports of two men trapped in a de-icing tank.
An Orleans County Sheriff's deputy at the scene said one person passed away and the other was taken by Mercy Flight helicopter. No other information was available but Sheriff Chris Bourke is expected to provide more information later today.
Millennium Roads has been in business for about 20 years working in the road construction industry.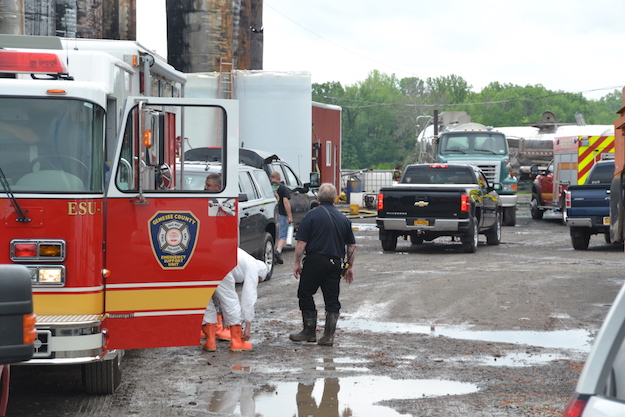 Genesee County's Hazmat team is assisting at the scene.