1 injured in 4-car accident by McDonalds in Albion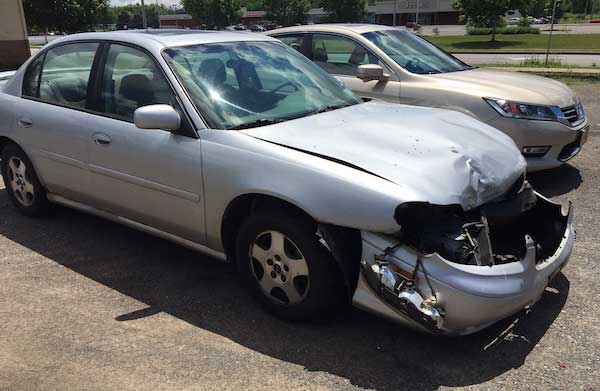 Photos by Tom Rivers
ALBION – One person was taken by COVA ambulance to United Memorial Medical Center in Batavia after a four-car accident near McDonalds today.
The top photo shows one of the cars in the accident after the vehicle was taken to Waters Autobody in Albion.
A driver was headed west on East Avenue when that person failed to slow down or stop, hitting a vehicle that had reduced speed so another car could to turn onto West Academy Street, Albion police said.
There was then a chain reaction, with four vehicles in all damaged.
One person suffered an elbow and shoulder injury, and possible broken back, and was taken by COVA to the hospital in Batavia. That was the only serious injury.
The accident occurred at 11:50 a.m. and had a section of Route 31 closed for about 45 minutes.