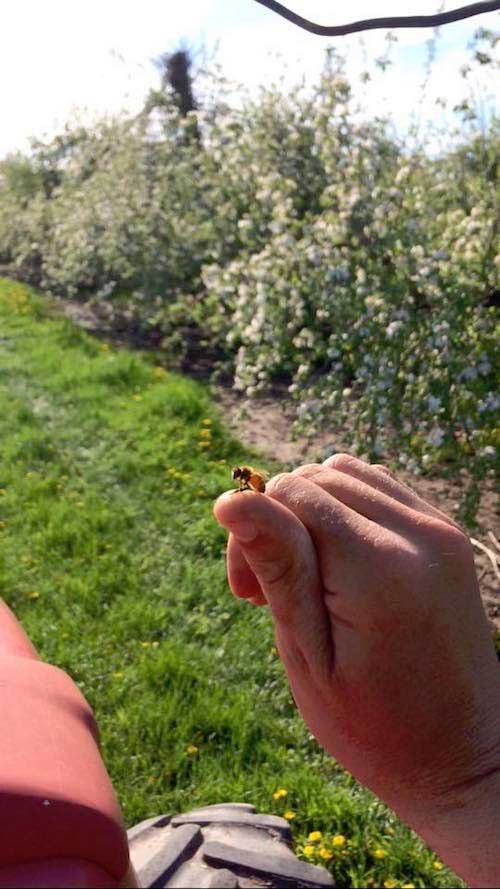 Photo courtesy of Brett Kast
ALBION – The apple orchards and other fruit trees are starting to bloom. Local fruit growers have many hives of bees in their orchards, hoping bees will be busy pollinating in the coming days.
Brett Kast, an Albion fruit grower, would like the weather to warm up and the rain to hold off so bees can be active pollinators.