Sunny with high of 75 for the Fourth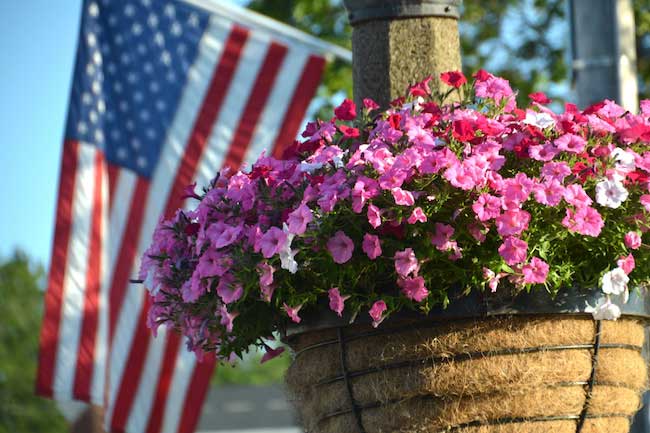 Photo by Tom Rivers
LYNDONVILLE – This photo shows a hanging basket of flowers and an American flag on main Street in Lyndonville. The photo was taken on Monday evening.
The weather looks perfect for the Fourth of July today with lots of sun and a high near 75 in Lyndonville, according to the National Weather Service in Buffalo.
Lyndonville is hosting an all-day festival today, highlighted by a parade at noon and fireworks at about 10 p.m. Click here to see a schedule of events.