Santa, firefighters spend weekend visiting kids in Barre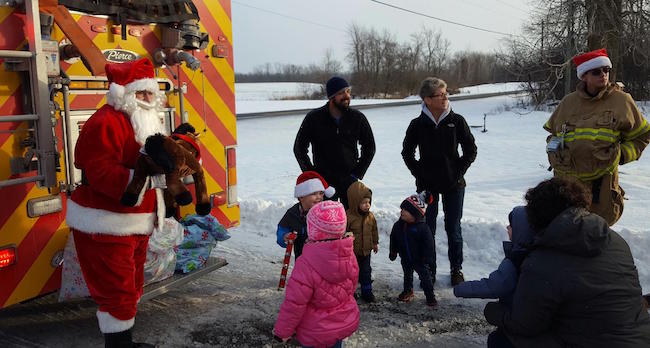 Provided photos
BARRE – Santa makes a stop outside the home of Dale and Michelle Ostroski in Barre where Catherine Torrey and her grandchildren met Santa. It was one of 35 houses visited by Santa and the Barre Volunteer Fire Company over the weekend. Torrey is pictured with her son-in-law Charles Augello. He is married to Torrey's daughter Jordyn.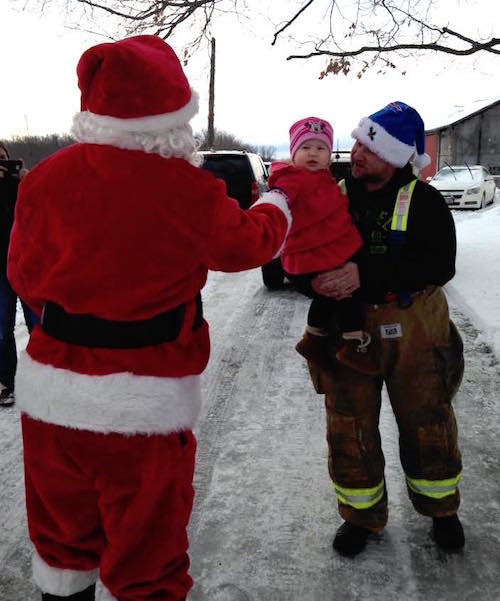 Ben Flansburg, captain of the Barre Volunteer Fire Company, holds his daughter Molly June when Santa stopped by this afternoon. Flansburg helped organize the second annual visits by Santa with Barre firefighters. Flansburg said he heard about a fire department in Connecticut that runs a similar effort.
The Barre Volunteer Fire Company sent out letters to the Barre community on Nov. 1, asking if they wanted Santa to stop by this weekend. Last year there were 33 stops.
Santa visited 35 homes this weekend, traveling by fire truck. Barre firefighters handed out candy canes provided by the Ladies Auxiliary. Santa also gave each kid a toy. (Those presents were dropped off at the Barre Fire Hall by parents or grandparents a few days ago.)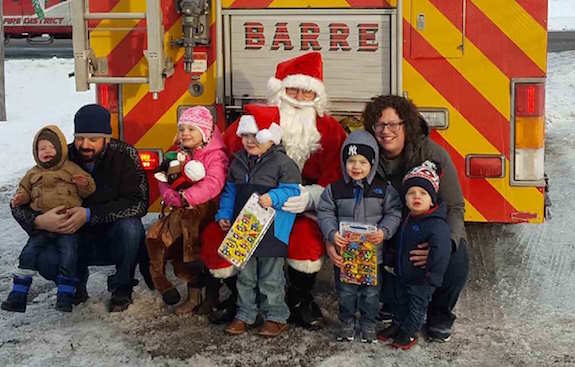 Santa is pictured  Charles Augello and his sister-in-law Molly (Torrey) Anderson when Santa stopped by Dale and Michelle Ostroski's house in Barre.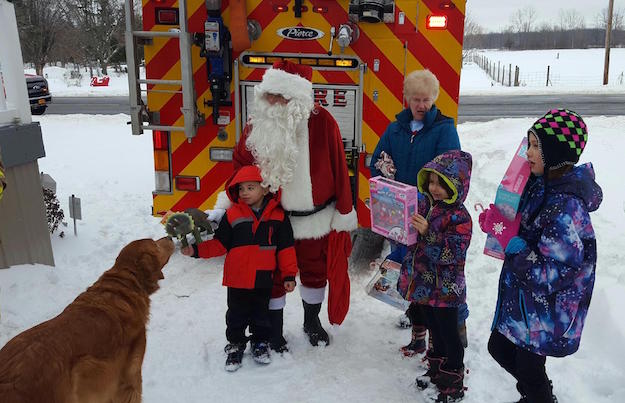 Santa also stopped by Joyce Reed's house in Route 98 and delivered presents to her grandchildren.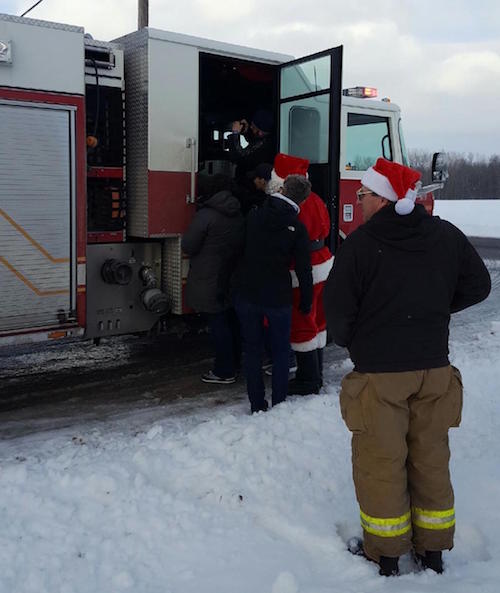 Each kid was able to go inside the fire truck and blow the horn. James Neal is shown here with one of the groups.