Photos: Sept. 11 memorial service in Albion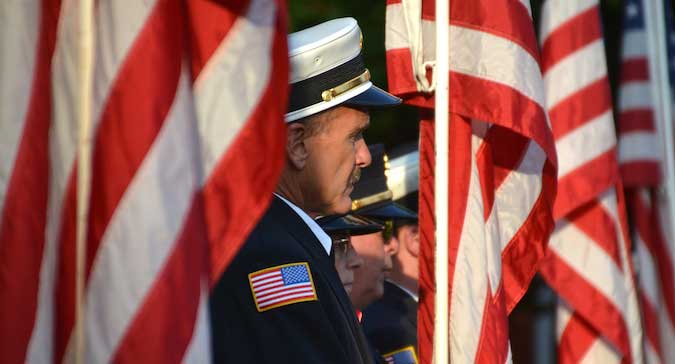 Photos by Tom Rivers
ALBION – Jerry Bentley, a past Barre fire chief, joined other firefighters in a memorial observance this evening for the 16th anniversary of the Sept. 11 terrorist attacks that killed nearly 3,000 people, including 343 firefighters in New York City.
About 100 gathered for the service at the courthouse lawn this evening.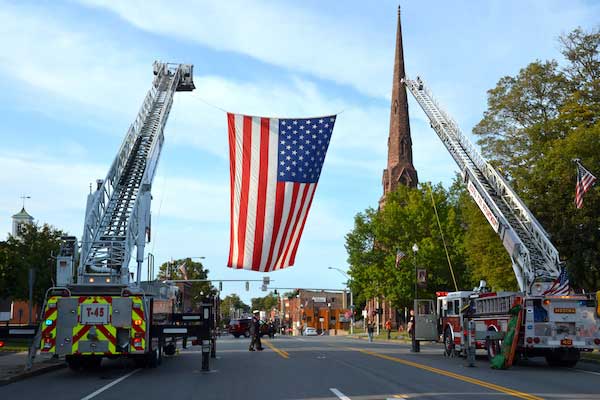 Main Street, between Park and State streets, was blocked off and a giant American flag was held up by the ladder trucks from the Albion and Medina fire departments.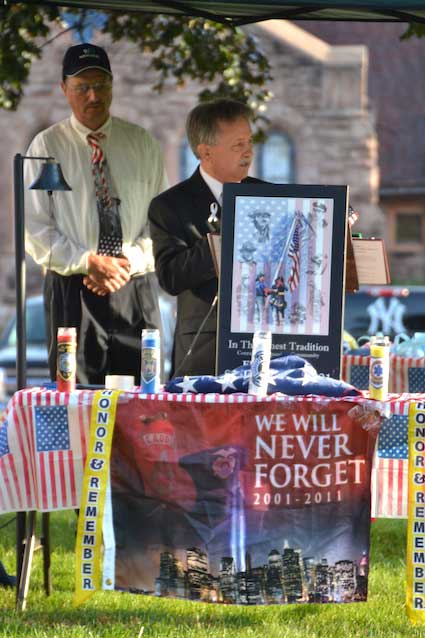 Orleans County Legislator Don Allport delivered remarks and said first responders and volunteers rushed to aid of others after the terrorist attacks. Americans, many of them volunteers in their own boats, stepped up again to help others after Hurricane Harvey caused widespread flooding and damage in Texas, Allport said.
"We believe in right and wrong, and helping those in need," Allport said. "Today is a day to remember those who serve and continue to serve."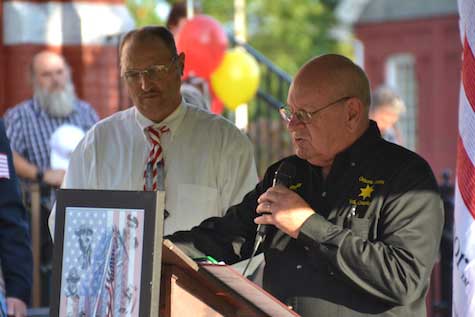 Don Snyder, a chaplain with the Orleans County Sheriff's Office, opened the service in prayer. In back is Larry Montello, organizer of the Sept. 11 memorial service.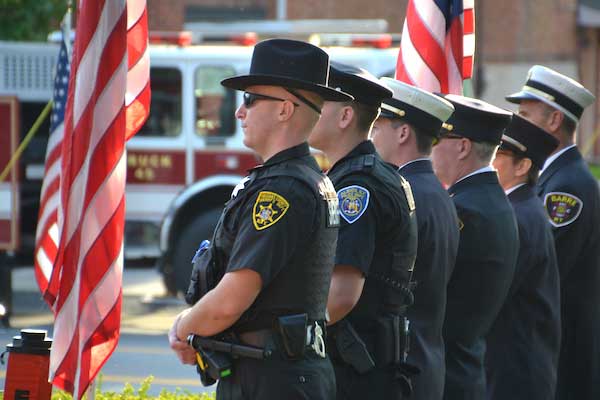 Several law enforcement officers joined firefighters at the service.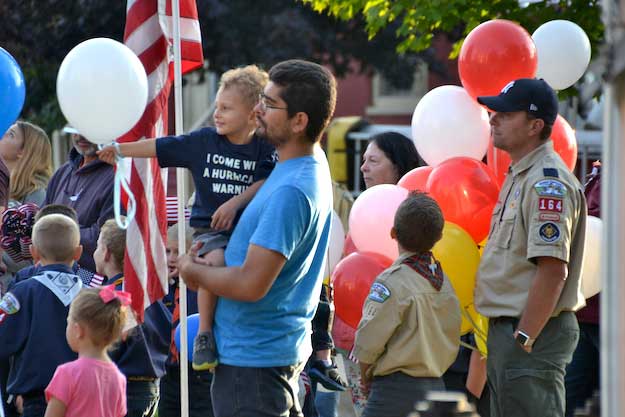 Jesse Colmenaro holds his 2-year-old son Matthew during the service. Mike Beach, a local Scout leader, also attended the service with his son, Oliver. The balloons were released at the end of the service in memory of the victims of the terrorist attacks, the deadliest attack on American soil since Pearl Harbor.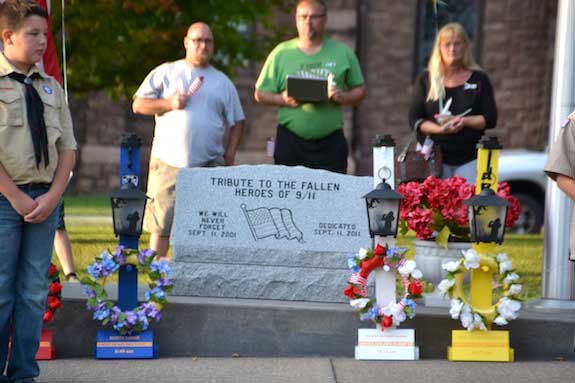 Memorial wreaths were placed by the Sept. 11 monument. Each wreath represented one of the four airplanes that were hijacked in the terrorist attacks.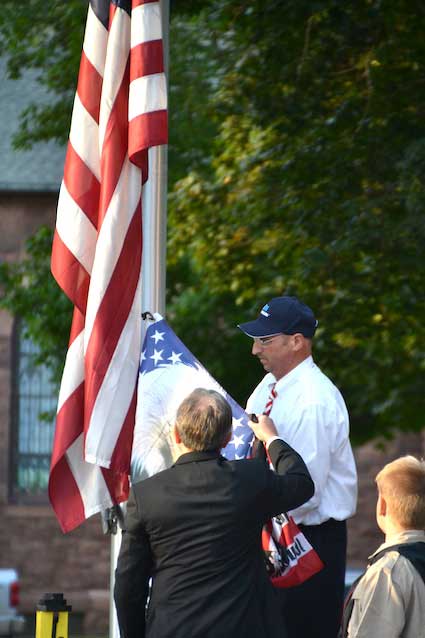 Allport and Montello raise the 9-11 flag.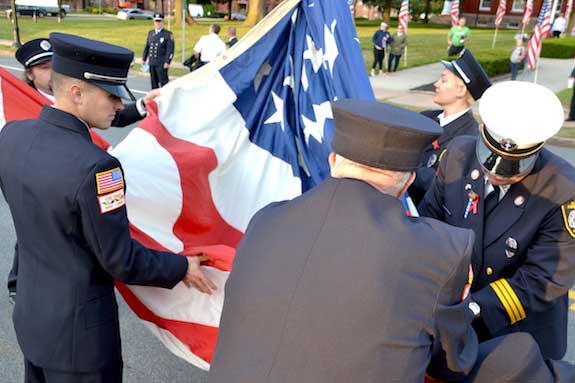 Albion firefighters, including Steven Papponetti at left, fold the big American flag after the service.