Percy the dog reunited with Albion family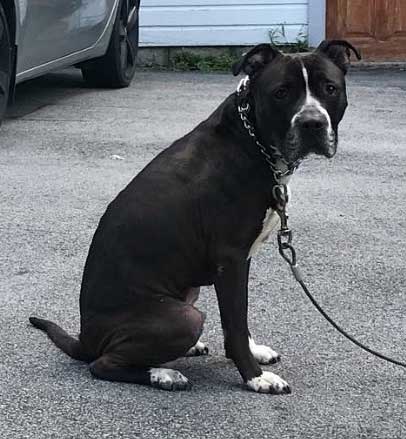 ALBION – An Albion family that had been missing their dog for nearly a week has been reunited with Percy, an American Staffordshire bull terrier.
Percy lives on Ingersoll Street. He had been missing since Thursday at about 6:30 in the morning.
Shelby Bidwell, the dog's owner, received a phone call today from someone who said she was from Rochester, had the dog and wanted to return him. The family got Percy back at about 8 p.m.
Bidwell said Percy is happy to be back with his family. She was worried about the dog not having his medication and special diet to help with food allergies and itching too much.