Richard D. Taylor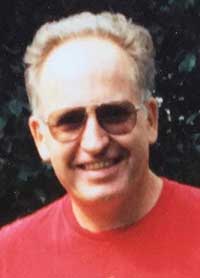 On May 2, 2020, Richard D. Taylor, a great man, lost the fight and went to be with his Lord. He had won so many battles, and he fought an amazing fight. His mind had been taken from him years ago – untimely, but all who know of Alzheimer's disease know how cruel it truly is. He is finally whole again; his mind and body again are as one.
He was married to the love of his life, Judy Sheldon Taylor, for 54 years. He was predeceased by his parents, William H. and Ester W.; his sisters, Shirley and Deborah; and his brother, William.
Richard graduated from Royalton-Hartland Central School in 1964. His greatest enjoyment was fishing and hunting with his best friend, Bill. He also enjoyed camping, and playing with all of his grandchildren.
He is survived by his wife, Judy; his sons, David (fiancée Michelle Gay) of Dassel, Minn. and Aaron (Robin) of Buffalo, N.Y.; five grandchildren, Faith, Hope, William, Emmalyne and Adella; his brother, Edwin; and his sister, Rebecca.
Memorials may be made to United Methodist Church of Middleport, 5 Park Ave., Middleport NY 14105.
A memorial service will be held at a later date.
Arrangements have been entrusted to Bates, Wallace & Heath Funeral Home, Middleport. To share a special memory of Richard, please visit www.mitchellfamilyfuneralhomes.com.