John J. Schultz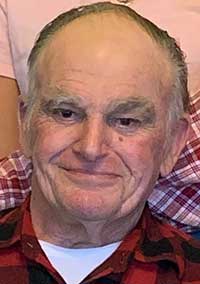 John J. "Jack" Schultz, 84, of Gasport, passed away on July 9, 2020 after a courageous battle with cancer. He was born April 27, 1936 in Cheektowaga to the late William and Mary (Bergner) Schultz.
Jack served his country in the U.S. Army and worked for the railroad for 42 years. He was a lifelong farmer who mainly grew corn and hay and also raised feeder hogs and various other animals. He would work all day on the railroad, eat dinner, and then tend to his responsibilities at the family farm. When Jack had the spare time, he enjoyed fishing, boating, hunting, and tinkering on anything mechanical. Family was everything to him, and taking care of them was very important.
In addition to his parents, John was predeceased by his brother, William.
John is survived by his loving wife of 56 years, Alice; daughter, Michelle (Kris) Hagen; son, John A. Schultz; grandchildren, Kayla and Jacob Hagen; siblings, Christine and Paul Schultz; as well as several nieces, nephews and cousins.
Please note that all guests upon entering the funeral home and church are required to wear a face mask. Thank you! The family will receive friends at Sherrie Bream Funeral Home, 4521 Main St., Gasport NY 14067, on Mon., July 13 from 4 to 6 p.m. Jack's Mass of Christian Burial will be held at Saint Teresa of Avila Parish, 5773 Buell St., Akron NY 14001, on Tue., July 14 at 10 a.m. Interment with military honors will take place at Royalton Mountain Ridge Cemetery.
To share a special memory of Jack, please visit www.mitchellfamilyfuneralhomes.com.