John G. Hardner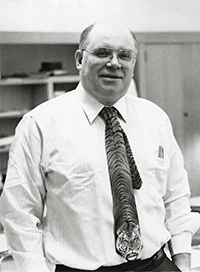 John G. Hardner, 84, passed away July 23, 2021. He was born Oct. 29, 1936 in Erie, Pa., the sixth of nine children to Rufus and Theresa (Trapp) Hardner.
He graduated from Erie Tech high school and Edinboro University. He served in the Army.
He taught math for 32 years in Lyndonville, NY where students will remember that "you can't add birds and dogs and get bird dogs!" He coached wrestling and baseball, chaperoned numerous activities and trips, founded the local chapter of the National Honor Society and negotiated for the teachers' union.
He was instrumental in the founding of the Ontario Shores Federal Credit Union and served on its board for several years.
He retired to Key West, Fla. where he continued to be an avid golfer and won many tournaments. He took up a second career distributing the Miami Herald.
He is survived by his wife of 52 years, Emily (Culbertson-Black); children: Heidi (Bill Humphrey) and Sean; granddaughter, Meagan and her siblings: Jordyn and Ian Smith, and their mother, Kate Hardner. He is also survived by four brothers.
He is also survived by four brothers.
Arrangements have been made for John by his family in Minneapolis.
Consider sharing a memory of John at www.washburn-mcreavy.com/obituaries/