Elizabeth "Lil" Atwell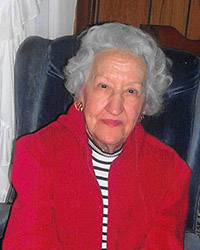 Elizabeth "Lil" Atwell, 99, of Albion passed away peacefully Feb. 16, 2022 at Medina Memorial Hospital North Wing. She was born April 10, 1922, the daughter of the late Vincent and Christine (Rigoni) Mendolia. 
 Lil graduated from High School in Rochester and went on to work at Albion Correctional Facility, Hill -Raymond Agency and the Albion Village Clerk's office.   
She was predeceased by her husband, Charles; siblings: Anthony Mendolia, Pauline Parulski, Mary Finney Pecorella, Angeline DiBenedetto, Helen Giardina, and Theresa Fiorilli. 
 Lil is survived by many nieces, nephews, great-nieces, great-nephews. cousins and step-sons, Roger and James Atwell of CA., and their families. 
 The family will receive friends at the Christopher Mitchell Funeral Homes, Inc. 21 West Ave., Albion, on Fri., Feb. 25, from 2-4 p.m.  Lil's Mass of Christian Burial will be held at Holy Family Parish-St. Joseph's Church on Sat., Feb. 26, at 10 a.m.   
Burial will be in Mt. Albion Cemetery.  Memorials may be made to Holy Family Parish-St. Joseph's Church, 106 S. Main St., Albion, NY 14411 
To share a special memory of Lil please visit www.mitchellfamilyfuneralhomes.com