Elizabeth A. Hellert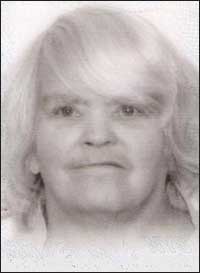 Elizabeth A. "Betty" Hellert, 72, of Shelby Center, entered into rest on Fri., May 15, 2020 at The Villages of Albion Health & Rehab Center. She was born Sept. 21, 1947 in Niagara Falls, a daughter of the late Milton and Ioming Reed.
She graduated from North Tonawanda High School in 1965. She married Lee H. Hellert on Dec. 4, 1976.
Betty is survived by her beloved husband, Lee; a sister, Mary Haynie; a brother-in-law, David Hellert; sisters-in-law, Louise (John) Siefart and Ruth (Dwight) Wilson; as well as several nieces and nephews.
Besides her parents, she was predeceased by her sister, Lillian.
Services will be privately held by the family.
Arrangements are in the care of Cooper Funeral Home, 215 W. Center St., Medina. Share memories and condolences at www.cooperfuneralhome.com.