Benjamin J. Fike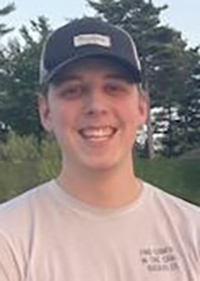 LOCKPORT – Benjamin J. Fike, 20, died suddenly November 14, 2022 as a result of a motor vehicle accident. He was born in Amherst on February 28, 2002 to Scott and Jeanne (Fournier) Fike and was a life-long resident of this area.
Ben was a manager for Tim Hortons in Akron and enjoyed playing hockey for the Buffalo Stampede Junior Hockey Team.
He is survived by his parents, Scott and Jeanne Fike of Lockport; his sister, Catherine Fike of Lockport; his paternal grandmother, Gloria Fike of North Tonawanda; aunts and uncles, Tim (Bridget) Fike, Denise Fournier, Renee Fournier, Don (Amy) Fournier and Claire Gargiulo; his great uncle, Dennis (Beckie) Maser, and several cousins.
There will be no calling hours.  Family and friends are invited to attend a celebration of Ben's life on Saturday, Nov. 26, at noon in the Terrys Corners Fire Hall, 7801 Chestnut Ridge Rd., Gasport, NY, 14067.
In lieu of flowers, memorials may be made to the family for the start-up of a not-for profit organization to be called "Love Like Ben". Ben's arrangements have been entrusted to the Sherrie Bream Funeral Home of Gasport.
To share a special memory of Ben, please visit: www.mitchellfamilyfuneralhomes.com.