Arnold D. "Arnie" Mix Sr.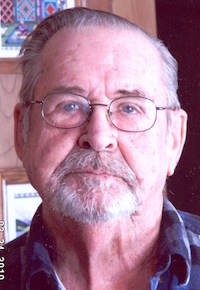 LYNDONVILLE – Arnold D. "Arnie" Mix Sr., 90, of Lyndonville, NY, went to be with the Lord on Thursday, October 22, 2020, at his home. He was born on January 25, 1930 at home in Bolivar, NY, a son of the late John and Pearl (Nolan) Mix.
Arnie attended school in Bolivar and worked various jobs. He was employed for 30 years at Harrison Radiator of Lockport, retiring in 1989. He attended the Millville United Methodist Church and enjoyed 31 years of retirement traveling and camping with his wife, Judith.
He is survived by his children, Neva (Roger) Mahnke of Arizona, Kim (Keith) Kinne of Medina, Dale Scalise of Florida, Marybeth Hadley of Rochester and Todd Barker of Basom; a brother, Robert (Karen) Mix of East Shelby; sisters-in-law, Loraine Mix of Oklahoma, Beverly Mix of Texas, Janet Rook of Medina and Mary Schedder of Williamsville; a daughter-in-law, Shirley Mix of Lockport; 16 grandchildren; 29 great-grandchildren; and four great-great grandchildren. He is also survived by many nieces and nephews and a good friend, Juanita Christman of Georgia.
Arnie is predeceased by his two wives, Beverly and Judith; siblings, Mural Mix, Lawrence Mix, Onalle Vickford, Neva Mix, Cora Bigelow,  John Mix, Jr., Leo Mix, Charles Mix, Donald Mix and Janice Willliams; and a son, Arnold Mix Jr.
There are no calling hours. A graveside committal will be held on  Saturday, November 7, at 11 a.m. at the Bates Road Cemetery in Medina. Social distancing and face masks will be required.
In lieu of memorials they may be made in Arnie's name to: Lipson Cancer Institute, c/o UMMC, 127 N. St. Batavia, NY 14020.
Arrangements were made through the Bogan & Tuttle Funeral Home, 112 N. Main St. Lyndonville, NY 14098.
Please light a candle or share a memory of Arnie at www.bogantuttlefunerals.com.