Monster truck stops by Albion cruise in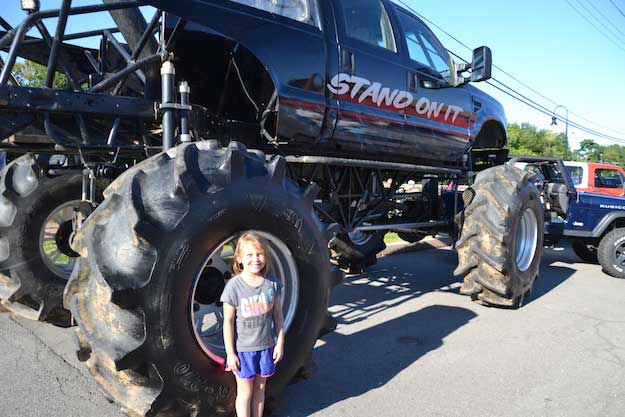 Photos by Tom Rivers
ALBION – Kenzie Miesch, 6,, of Brockport stands by the big tire of a monster truck that was part of the cruise in on Saturday night by the canal in Albion.
The truck is owned by Joe Quill of Barre Center and competes in mud truck events.
The Albion Canalside Cruise Night start on June 17 and continues on Saturday evenings until Aug. 26.
The big cruise will be July 22 with Main Street and several side streets shut down.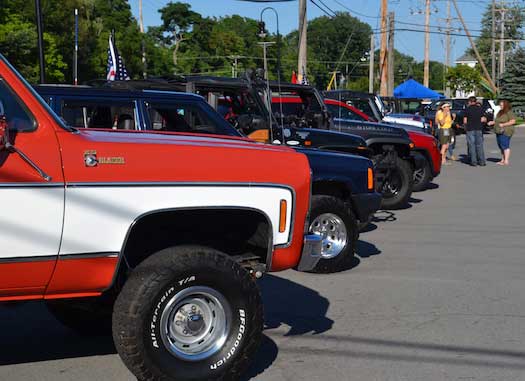 Saturday was jeep and truck night at the Albion Canalside Cruise.