Medina opens fall season with 'Outstanding' score at Jamestown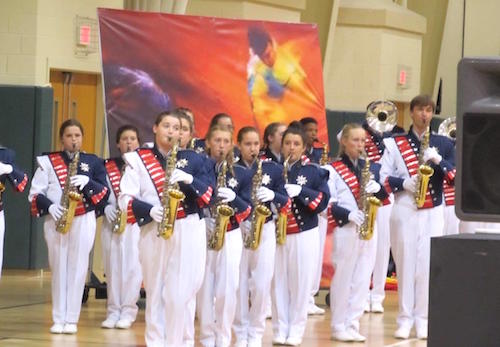 Provided photo
JAMESTOWN – The Medina Mustang Band competed for the first time this school year on Saturday at Jamestown High School.
There were seven schools present but due to inclement weather, the show was moved inside at the gym. That means that each band performed a stand-still version of their show and numerical scores are not given.
The bands are rated as excellent, outstanding or superior. Hornell, Pioneer, Falconer and Northwestern received ratings of "Excellent" while Orchard Park, Medina and Jamestown all were "Outstanding."
Next Saturday, Sept. 24, Medina hosts the Fall Festival of Bands at Veteran's Memorial Park beginning at 6 p.m.