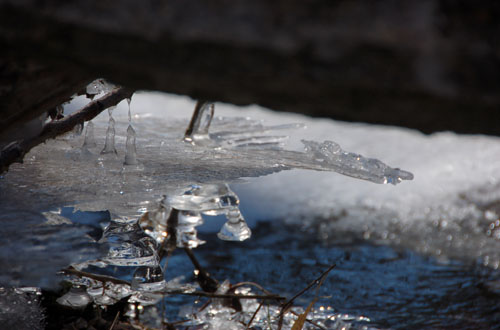 Welcome to ??????
By Mike Waterhouse
Orleans County
Sportfishing Coordinator
Posted March 22, 2017
Well, spring is here – at least on the calendar – but not by Mother Nature's standards.
Yesterday was springlike, but today feels more like January than mid-March. By the weekend, more springlike conditions will return and continue into next week.
Today's cold snap will keep the ice around for just a little while longer, but most of it should be gone by the first part of next week.
On Lake Alice, things are still pretty much closed down with the icing conditions.
On the upper portion of the "Oak," steelhead and brown trout are still being caught near the dam and in the portions of faster moving water.
The open sections of the midwaters of the "Oak" are producing perch, northern pike and even an occasional walleye, but walleye season is closed for the time being.
All of the smaller tributaries are still iced over in the slower moving water sections.
Don't forget that on Sat., April 1 they will be assembling the pens for the pen rearing project, so please come out and lend a hand.
Only 45 more days until the first day of the Spring LOC Derby!
From Point Breeze on Lake Ontario, the world Fishing Network's Ultimate Fishing Town USA, and the rest of Orleans County, let's make every day a great fishing day right here in Orleans County.